Finding a veteran by name can be a difficult task. It's not as easy as searching their name on Google and hoping the results come up. That's why it's important to know where to look, what information you need, and how to interpret search results so that you can find the person you are looking for quickly and easily.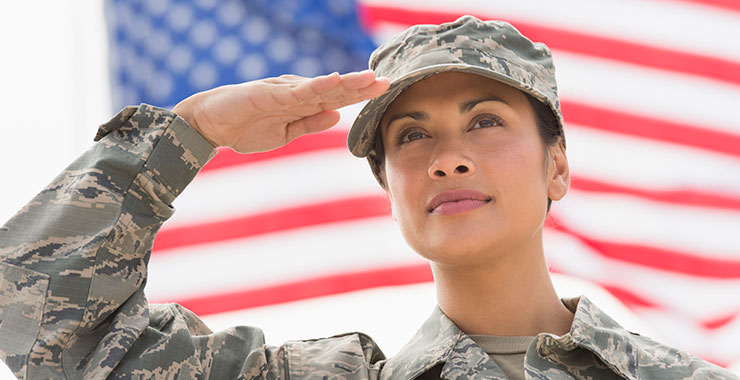 Where to Look To Find A Veteran By Name
The first place to start is the National Archives and Records Administration (NARA). NARA is responsible for preserving federal records, including those related to military service. You can browse through the online catalog at archives.gov/veterans or contact NARA directly for more specific help. NARA does charge fees for certain services, such as copies of military records, so make sure you understand those before making any requests.
If you cannot find what you are looking for in the NARA, then your next option is websites like Fold3 or Ancestry.com, which specialize in genealogical research on veterans. Fold3 is free but limited in its search capabilities; Ancestry requires a paid subscription but offers more comprehensive search options and access to additional resources such as census data and military records.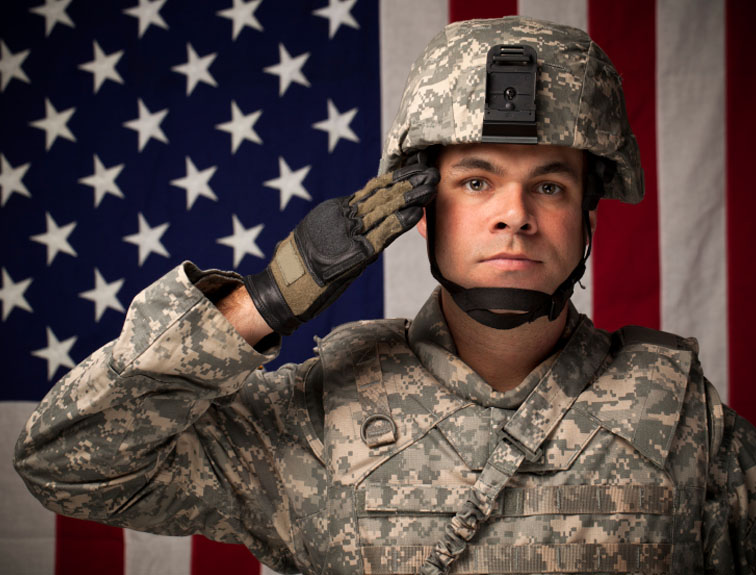 National Archives
Many veterans and their families are unaware that they can access important service records through the National Archives. These records can include discharge papers, medical records, personnel files, pension applications and more. With a few simple steps, you can get the information you need to prove your military service history.
What You Need To Get Started
To get started, you'll need to gather some basic information about yourself or the veteran you're researching. This can include service information like name, service number, branch of service and dates of service. You will also need to provide proof of death if you are researching a deceased veteran's records. Once you have this information gathered, you can begin your search for the veteran's records.
Accessing Service Records from the National Archives
The best place to start is with the National Archives website (https://www.archives.gov/). From here, you can access a variety of resources to help in your search for veteran service records. The site provides an online form where you can enter in the veteran's personal information and narrow down your search results to only those records specifically related to them. Additionally, they offer guidance on how to access hard-copy documents stored at one of their local facilities or through other organizations like state archives or libraries. Finally, they offer tips on how to interpret documents like discharge papers or pension applications so that all relevant information is easily understood by researchers.
Search Tips for Finding Service Records
When searching for military service records it is important to remember that many documents may have been destroyed over time due to natural disasters or other causes. It is also possible that some documents may be missing or incomplete due to misplacement while in transition between departments or agencies within the military system itself. As such, it is important not to expect perfect results every time and be prepared for incomplete findings as well as partial document destruction in some cases. Additionally, it may take longer than expected as there is no guarantee when requested documents will become available due to processing delays within government organizations like the National Archives themselves.
It's important to note that the archival records aren't necessarily available for the general public. So if you're searching for members of the military that aren't family members, it's likely you won't receive a correspondence back. There is other great information and resources on the National Archives website that could be extremely helpful, like information on how to get replacement medals, unit histories, photographs from the World War, or even just military histories.
Veteran's service records are an invaluable source of family history and understanding one's individual journey in serving their country – whether it be current or past generations who served in any branch of service worldwide. With just a few pieces of basic information about yourself or a loved one who served their country, you can use resources from the National Archives such as an online form, guidance on accessing hard copy documents, or tips on interpreting documents like discharge papers . Taking these steps will yield valuable results that could not otherwise be obtained without going through this process. Gathering these vital sources from military records will help veterans and their families gain insight into their proud heritage.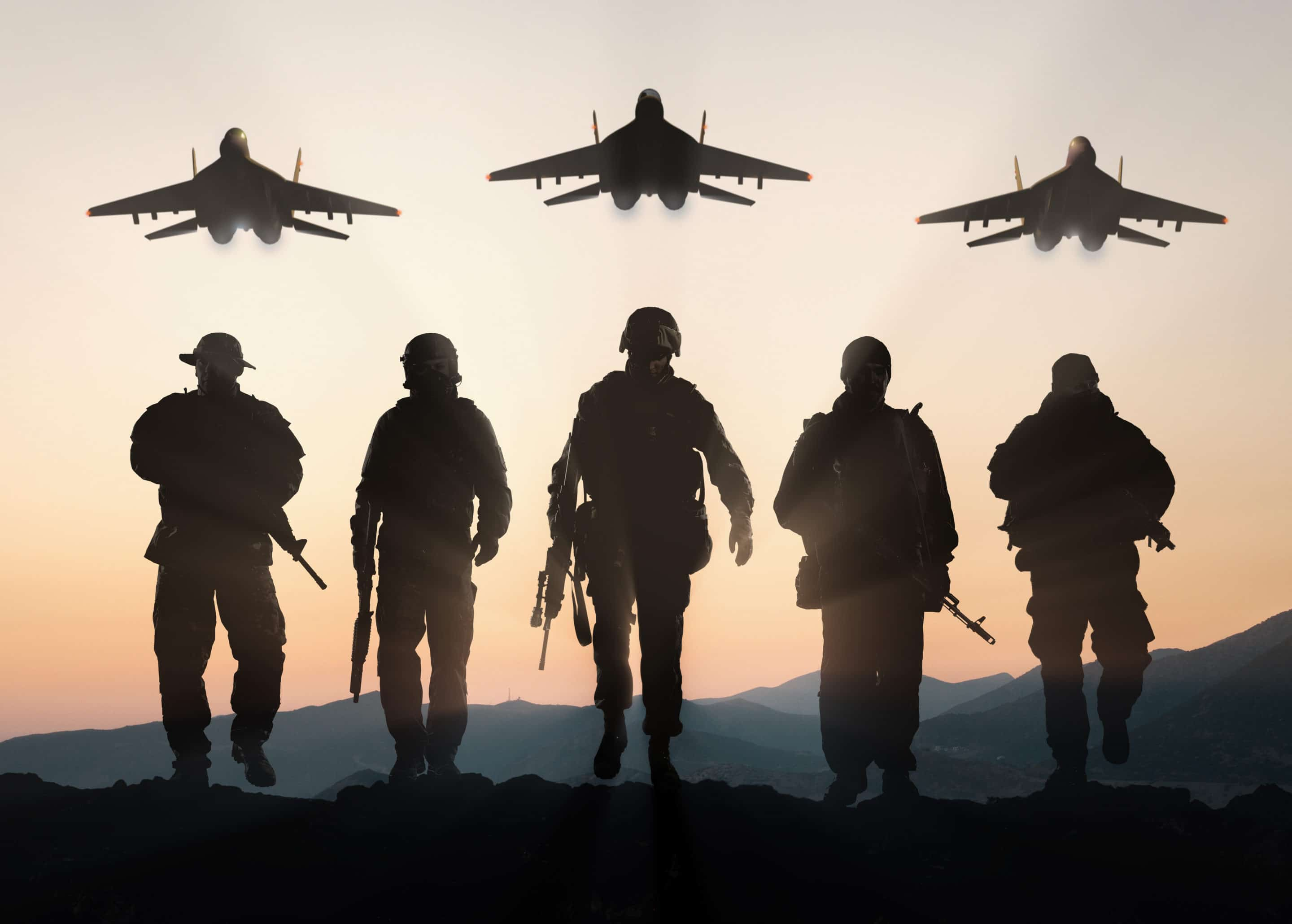 Using Military Records and Databases
The U.S. Department of Veterans Affairs (VA) will maintain an official military personnel file for those who have served in the United States Armed Forces since 1775. The VA also keeps records of those who have died while on active duty or as a result of service-related injuries or illnesses. You can access these records through the VA's website, where you can do a military records search for veterans by name and other criteria such as branch of service, dates of service, or place of birth.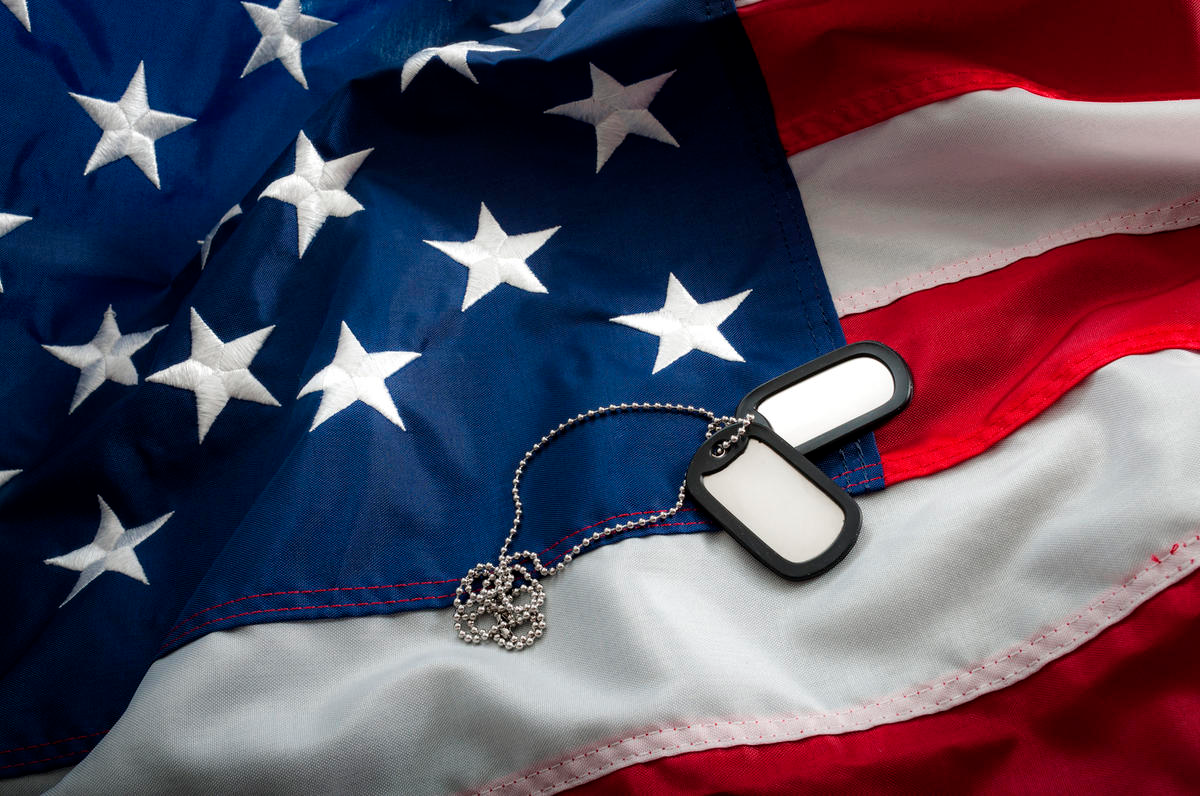 Using Social Media Networks
In recent years, social media networks like Facebook and Twitter have become increasingly popular methods for connecting with family members and long-lost friends—including veterans. If you know which branch your veteran served in, it may be worth checking out any groups they might belong to on Facebook or Twitter related to their branch of service. Additionally, many veterans have created personal profiles on social media networks that contain contact information like email addresses or phone numbers that can help you get in touch with them directly.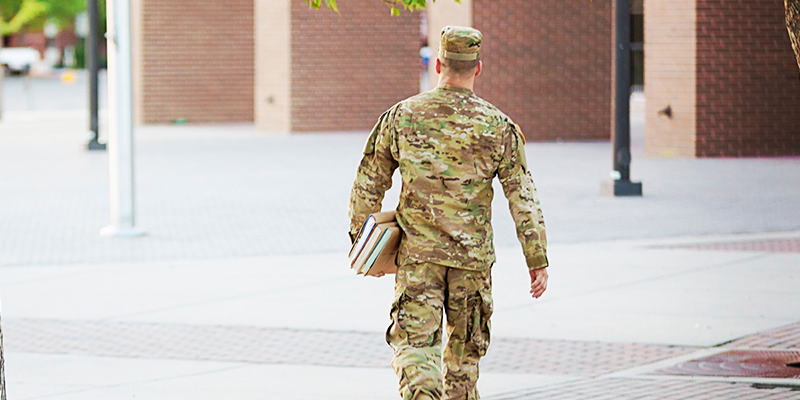 What Information You Need
To conduct an effective search, it helps to have some basic information about the veteran in question such as their full name, date of birth or age at time of service, branch of service (Army, Navy, Marine Corps, Air Force etc.), and years of service (or approximate dates). Having this information handy will help narrow down your search results and increase your chances of finding the right person quickly. It can also be helpful to have other important information like a social security number or a next of kin.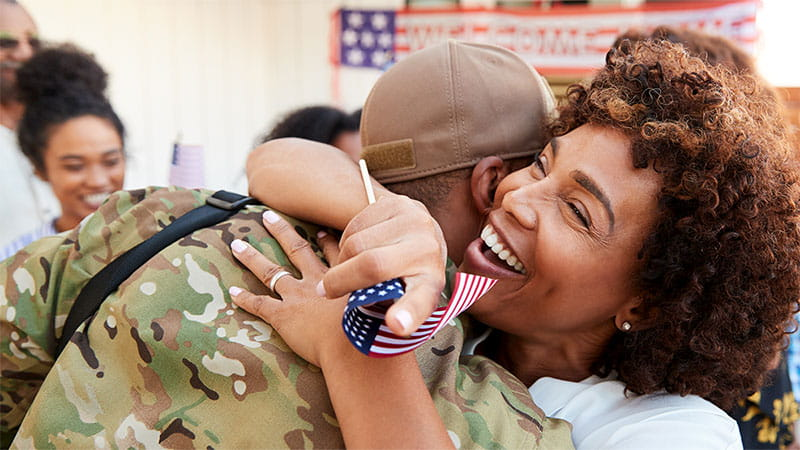 Interpreting Search Results
Once you have found potential matches in your search results, there are some things you should consider before assuming that person is the one you are looking for. For example, check other records such as birth certificates or marriage licenses if possible; these documents may provide more detail about where someone was born or lived at certain points in time which can be useful when trying to verify identity. Additionally look out for misspellings or aliases; these common mistakes could lead you astray if not accounted for during your search process.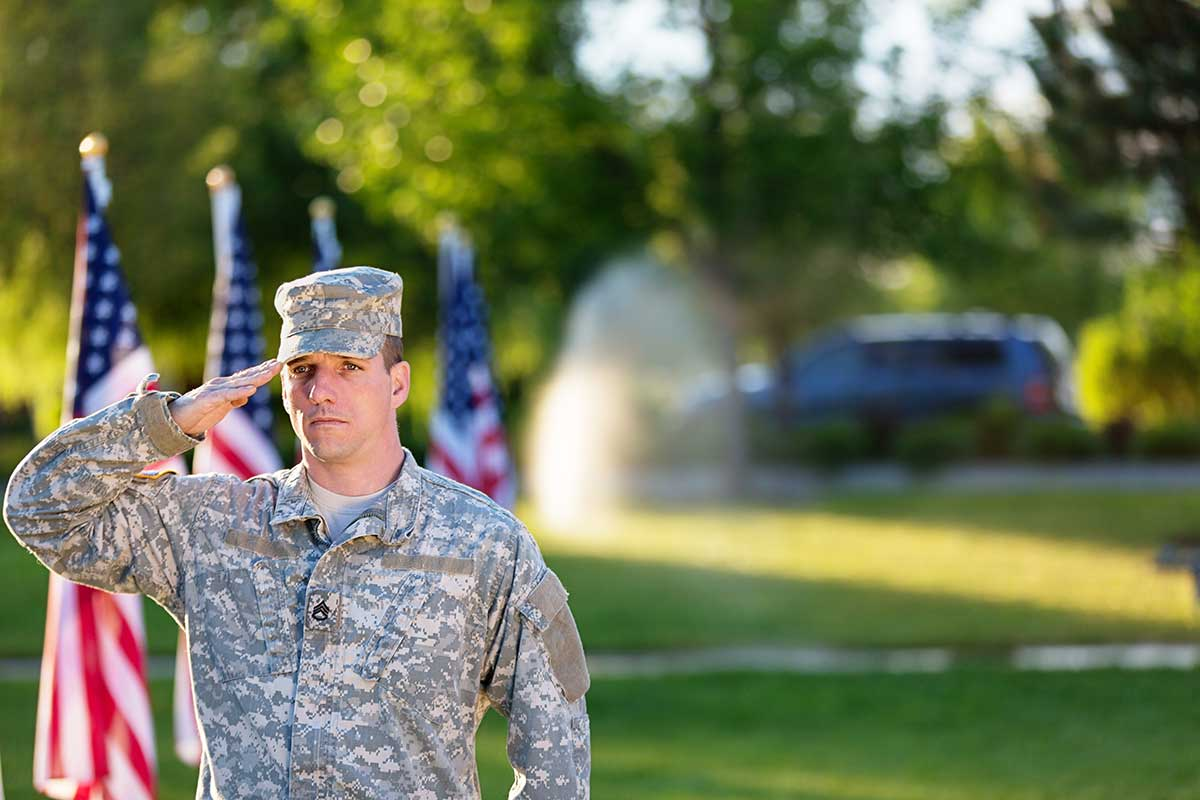 Are You Looking For A Way To Connect With Current or Recent Service Members?
If you lost touch with a military veteran, it might not be as hard as you think to get in touch with (or their surviving spouse and family members). With the new digitized age, there are multiple social media sites that you may be able to use to find the veteran you're looking for. Finding them on Facebook and sending them a friend request is a great way to get it touch. After you serve, you want to be able to keep your brothers and sisters in arms in your life, so start by searching them on social media sites to see if you can find them!

Military Veterans 4 Life
While Military Veteran 4 Life isn't as big as facebook, it can be a lot more convenient if you're looking for service members. It's a wonderful community of service members and dependents alone. Not just anyone can join. There are so many resources that can be helpful for veterans searching for answers on how to adjust to civilian life. Or details on community get togethers or even just information that can be helpful to you, like how to work with Veterans Affairs to get the benefits you need.
All About Military Veteran 4 Life
Military Veteran 4 Life is one large family, regardless of which branch you served in. We believe every veteran should be supported for life and make self-improvement their mission – developing skills, securing employment opportunities or taking steps to start a new business are some examples success could take shape. As we come together with shared struggles both seen and unseen; let's celebrate our missions accomplished!
Our website provides the perfect environment for military members to come together and find solace in knowing that they are not alone. Experiencing acceptance, understanding and support among their peers helps veterans open up about their feelings with greater ease than ever before. Not only this, but it's also a great way to keep tabs on local events going on like job openings or community volunteer opportunities as well as social activities such as festivals or church services – just like during your enlistment!
How To Sign Up For Military Veteran 4 Life
Simply go to milvet4life.com and sign up today. When you're filling out the initial details for you account, it's going to ask you some information that may make it easier for your friends in the military to find you in the database, things like your military status, your branch, your primary job in the military, and even your duty stations. Before you submit your profile, make sure you fill out the information to the best of your ability, making it easier for the people you spent years with to be able to find you. Sign up for an account today if you're looking for ways to find a veteran by name!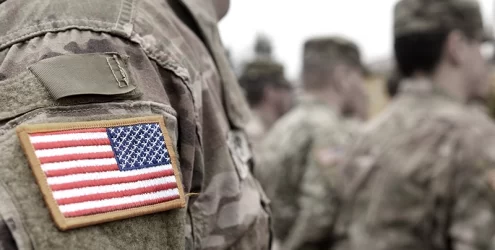 So Can You Find A Veteran By Name?
It is possible to find information about individual veterans by their name, especially if certain criteria such as their service number and the war in which they served are known. There are many websites available offering veteran services and information on individual veterans by providing databases of names. For example, the United States Department of Veterans Affairs website has a free Veteran's locator tool that can help you search for military records from WWI to today. Additionally, there are multiple organizations that specialize in locating veteran and deceased individuals; these groups provide assistance with researching and obtaining military records for both living or deceased veterans. With all of these resources available, it is possible to locate veterans by name in order to obtain vital information related to their service history.
If you're just looking to connect with a veteran friend, try using social media. It can be the easiest way to connect with them. Finding a veteran by name can be tricky but with patience and persistence it can be done! Good luck!