As a veteran, you have earned access to a variety of benefits. With a veterans benefits guide, you'll be able to understand the whole process a little better. These benefits include health care, education, housing assistance, disability compensation and more. It can be difficult to navigate the complicated web of veterans benefits. With this guide, you'll have a starting point and guidance to veterans benefits available and how you can apply for them.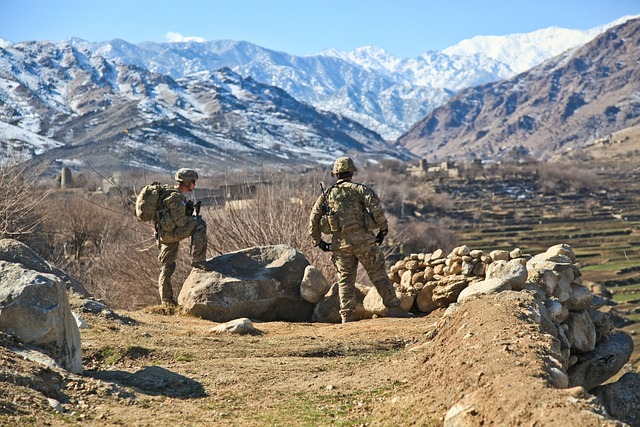 Financial Veteran Benefits
The VA offers a range of financial assistance programs for veterans, depending on their income level and service history. These include disability compensation, pension programs, vocational rehabilitation programs, home loan guaranty programs, life insurance plans, burial aid grants, education assistance grants and more.
Eligibility requirements vary depending on the program but in general applicants must be honorably discharged veterans or current members of the military with at least 90 days of active duty service.
Health Care Veteran Benefits
Veterans are eligible for a wide range of health care services through their local Veterans Administration (VA) medical centers. These services include primary care, mental health care (PTSD treatment), physical therapy, dental care and more.
Veterans may also qualify for additional benefits such as home health care or nursing home care if needed. In addition to VA medical centers, veterans can also receive health care through private providers if they are enrolled in the VA's Choice Program.
Veteran Housing Assistance Benefits
Veterans may also qualify for housing assistance through various programs administered by the Department of Housing and Urban Development (HUD). Programs like HUD-VASH provide rental assistance and supportive services for homeless veterans while other programs provide grants for down payments or closing costs when purchasing a home.
There are also VA loan guarantees that can help veterans purchase homes with no down payment required if they meet certain eligibility requirements.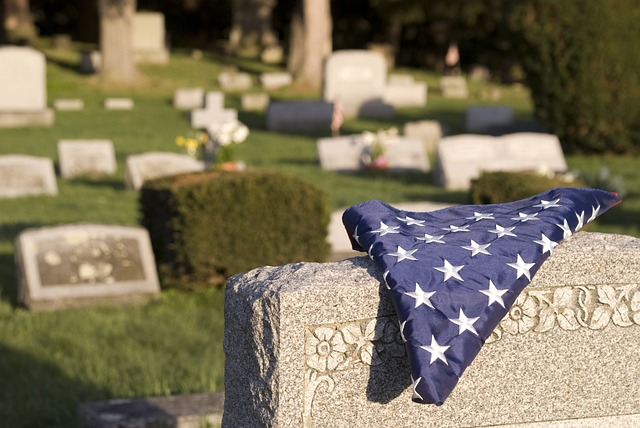 An Overview of Federal Benefits for Veterans, Dependents and Survivors
Serving in the military is one of the most honorable things a person can do. To thank veterans for their service, the federal government provides a number of benefits to honor their sacrifices.
Unfortunately, not many people know what those benefits are or how to take advantage of them. We'll provide an overview of some federal benefits available to veterans, dependents and survivors.
Compensation and Pension Benefits
One of the most widely known federal benefits available to veterans is compensation and pension income. If you were disabled while serving in the military, you may be eligible for disability compensation from the Department of Veterans Affairs (VA).
The amount you receive depends on your level of disability among other factors. In addition, certain wartime veterans may be eligible for pension income as well. This also depends on various factors such as length of service and financial need. You can find out more information about these benefits by visiting the VA website.
Education Benefits
Veterans and their families may also be eligible for education benefits through programs like GI Bill®️ Education Benefits and Vocational Rehabilitation & Employment Services. The GI Bill®️ provides up to 36 months of funding for postsecondary education or vocational training programs if you served at least 90 days on active duty after September 10th 2001 or received a Purple Heart medal after that date.
Vocational Rehabilitation & Employment Services also provides up to 48 months of assistance with career counseling and job placement services if you were discharged due to a disability related to your military service. For more information about these educational benefits please visit the VA website as well.
Survivor's Benefits
If a veteran passes away due to a service-related injury or illness, their spouse or dependent children may be eligible for survivors benefits from the VA as well. These benefits include Dependency Indemnity Compensation (DIC) which is a tax-free monthly benefit; death pensions; burial allowances; headstone markers; free cemetery plots in national cemeteries; and health care coverage through CHAMPVA program if they meet certain requirements such as having an honorable discharge from the military or being enrolled in VA health care system at time of death. You can find out more information about these survivor's benefits by visiting the VA website too.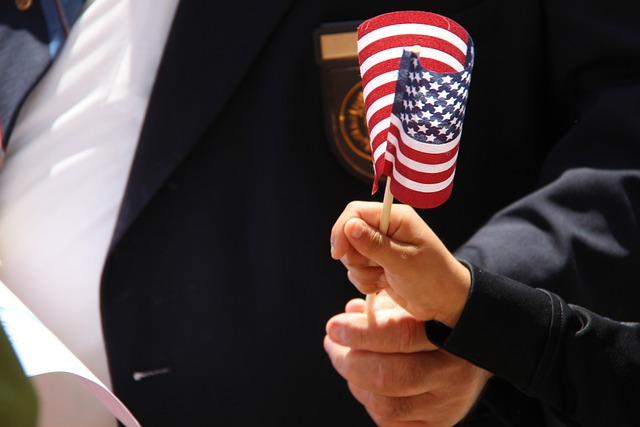 Everything You Need to Know About Applying for Veteran Benefits
As a veteran, you have earned the right to certain benefits from the U.S. Department of Veterans Affairs (VA). These benefits can provide financial relief, educational assistance, health care coverage, and more. In order to receive these benefits, you must apply and in some cases you may need to get a disability rating in order to file for disability benefits. Here is everything you need to know about applying for veteran benefits so that you can get the help you deserve.
Types of Benefits Available
There are many types of VA benefits available to veterans and their families. These include disability compensation, pension benefits, health care services, home loan guarantees, education and training opportunities, vocational rehabilitation services, survivor's benefits if needed, burial allowances, and more. Before you start your application process, it is important to determine which type of benefit or combination of benefits would be most beneficial for you or your family's needs.
How to Apply for Benefits
Once you know what type of benefit or combination of benefits is best for your situation, there are several ways that you can apply for those benefits. The easiest way is online through the VA's website. This website will walk you step-by-step through the entire application process and provide helpful resources along the way if needed.
Alternatively, if online applications are not an option for whatever reason, paper applications can be submitted by mail or in person at any VA office near you. If needed because personal circumstances arise where this is not possible in person applications can also be completed over the phone with a representative from the VA who will help guide through the application process as well as answer any questions that may arise during the process.
Summary Of How To Apply For VA Benefits
Applying for veteran's benefits doesn't have to be overwhelming or intimidating; there are many options available depending on your individual needs and circumstances so that it can be as convenient as possible while still providing all necessary information in order to make sure that veterans get access to all benefits they deserve.
With a little research into which type of benefit is best for your situation coupled with an understanding of how to apply for those specific types of benefits, applying should be an easy process with results that will make life better for yourself and your family.

Need Help Applying? Try The Veteran Benefits Guide Website
Joshua Smith, a former United States Marine, was determined to give back and help the veterans that had served their country. Employed by the Veteran Benefits Administration as a Rating Veterans Service Representative (Rater), he encountered many flaws in how disability ratings were evaluated for these heroes. In response – with his extensive training on VA's Disability Compensation System – Joshua Smith designed an innovative system of addressing those deficiencies; thus he created Veteran Benefits Guide.
Joshua Smith identified a desperate need within the veterans' community to have their disability claims processed quickly and efficiently, giving them access to much-needed compensation for injuries sustained through active duty service. Years of dedication culminated in VBG – an organization that has helped over 30,000 U.S Veterans successfully receive increased benefits from VA disability claims; providing them with greater financial stability following their time protecting our country's freedoms.
How Veteran Benefits Guide Works
Unlock Your Potential with VBG – Join for Free! A dedicated Case Manager will be assigned to your case and help you assemble your VA and Military documents to create a tailored strategy. You'll then work closely with their Trusted Doctor Network physician who evaluates you at no charge. Throughout the entire process they'll be by your side until that favorable decision is made – so why wait? Sign up now to get started on achieving what's rightfully yours.
With Risk-Free Services, you only pay when you receive payment. A team of dedicated experts is here to guide and support through every step of the process – from quickly connecting with a trusted doctor network for your medical evaluations to bypassing those inconvenient VA exams! Many Veterans have used these services to successfully get their claim approved.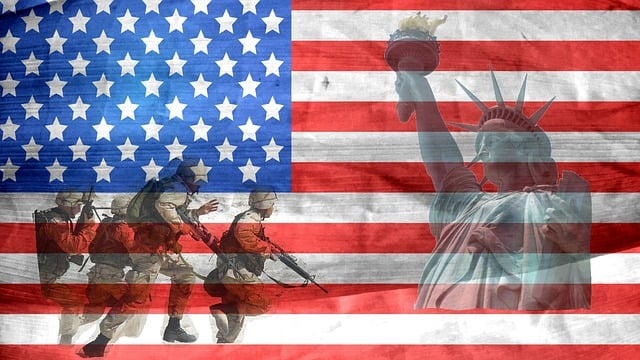 Use This Veterans Benefits Guide To Get The Answers You Need!
There is an extensive array of veterans' benefits available from both the federal government and state governments around the country. Understanding these various programs is essential in order to ensure that you get all the benefits you deserve as a veteran or family member of one who has served our country honorably.
Whether it's healthcare coverage, educational opportunities, housing assistance or something else entirely – there is likely an existing program that can assist you with whatever need you may have as an eligible veteran! Take some time today to look into what options are available so that you don't miss out on any potential benefit opportunities!
Military Veterans 4 Life
MilVet4Life is the perfect way to stay connected with your fellow veterans as you transition back into civilian life. Our community makes it easy for vets from all over to join and share in a common understanding of each other's experiences, giving access to invaluable resources that can help make successful careers possible. Don't go through these challenging times alone – enlist today with MilVet4Life!