Veterans have access to a range of benefits designed to ease their transition back into civilian life, but what about veteran spouse benefits?
Veteran spouses also make significant sacrifices and face challenges just like their veteran partners.
The good news is that there are several benefits and resources available to military spouses that can help ease the burden while their partners are serving or after they have left the military.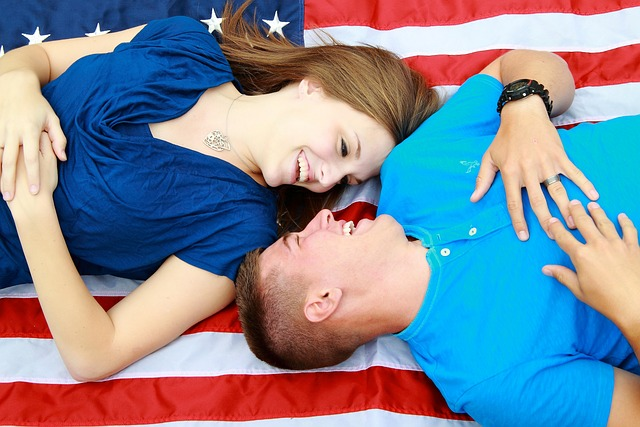 Educational Benefits
One of the significant benefits available for veteran spouses is education assistance. Veterans who qualify for the GI Bill can transfer this benefit to their spouses or children. It is known as the Transfer of Eligibility (TOE) benefit.
This benefit offers education assistance that can cover tuition, housing, and other expenses for up to 36 months. It also includes training and certification programs, vocational courses, and apprenticeships that can provide a career boost for veteran spouses.
For surviving spouses and dependents there is also the John David Fry Scholarship available for educational assistance. The John David Fry Scholarship is a gift of gratitude, honoring those who have made the ultimate sacrifice while serving in the Armed Forces.
It offers an educational opportunity to the dependent children and eligible spouses left behind by fallen Veterans whose lives were taken or rendered disabled on or after September 11, 2001.
Health Care Coverage
Health care services are another essential benefit for veteran spouses. TRICARE is a health care program offered by the Department of Defense that provides medical benefits for active-duty members, veterans, and their families.
Spouses of totally disabled veterans, listed as POW/MIA, or who have died as a result of service connected disabilities are also eligible for this program.
When you choose to marry a veteran, there are many benefits available to you as their spouse. One of the most important is access to health care, which is essential for maintaining your physical and emotional well-being.
VA Healthcare
The spouse of a veteran can be eligible for the Department of Veterans Affairs healthcare benefits, which cover a range of medical services including check-ups, preventive care, prescription drugs, and mental health services.
Most health care services for family members can be handled at the VA. As a veteran spouse, you can sign up for VA benefits using the Veterans Affairs' healthcare enrollment system.
Additionally, you may be eligible for VA healthcare even if your veteran spouse does not use VA healthcare services.
TRICARE
TRICARE is another valuable health benefit available to veteran spouses. This program provides health insurance to uniformed service members, retirees and their families.
TRICARE is divided into several options, including TRICARE Prime, TRICARE Standard, and TRICARE Reserve select, depending on eligibility criteria, and the coverage that you need.
Each option has its own costs, deductibles, and co-pays, but TRICARE coverage can be a helpful supplement to VA healthcare benefits.
Spina Bifida Health Care Benefits
If your veteran spouse was in the service and exposed to certain toxic chemicals, their offspring may be eligible for VA health care services.
Specifically, a child who is diagnosed with certain birth defects such as spina bifida is entitled to receive medical care related to this condition for the rest of their life through the Spina Bifida Health Care Benefits Program.
If you are caring for a child with spina bifida, this program may provide important support and healthcare assistance.
Caregiver Support
As a veteran spouse, you may be called upon to provide care to your loved one with physical or emotional impairments.
The VA offers a caregiver support medical program that includes not only health care benefits but also training, respite care, and monthly payment for qualifying caregiver participation.
This program provides important support for families who are struggling to care for their loved ones while managing their own health and well-being.
Mental Health Services
Finally, it's important to note that veteran spouses have access to mental health services that may include counseling or psychotherapy services.
Mental health problems such as PTSD, depression or anxiety can have a profound impact on individuals and their families, and the VA recognizes this importance.
You or your veteran spouse can contact your local VA medical center to access mental health care services.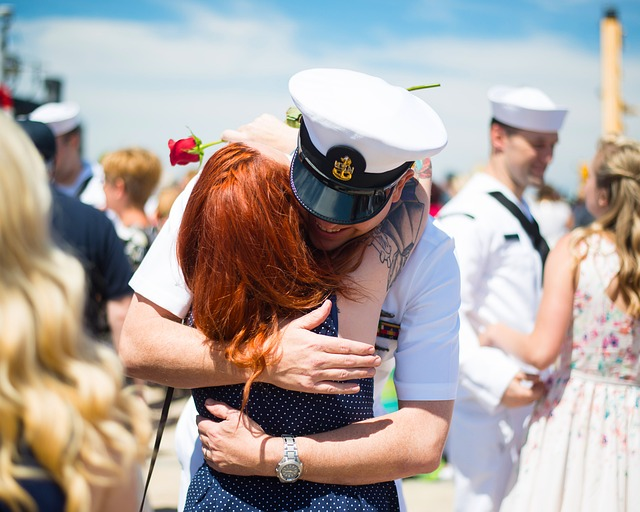 Employment Assistance
Military spouses face unique challenges in their careers due to frequent relocations and deployments.
However, various employment assistance programs are available to make finding employment easier.
These assistance programs include job transition services, resume preparation, career counseling, vocational training, and other resources to help spouses find meaningful careers.
Survivor Benefits
Survivor benefits provide support to the surviving spouses of veterans who have passed away.
These benefits may include pension programs, life insurance, and survivor assistance that can provide financial stability and help alleviate the financial burden that comes with the loss of a spouse.
Home Loans
Veteran spouses can also access VA home loan programs to purchase or improve homes. These loans offer low-interest rates, no down payment, and no mortgage insurance premiums.
This program is a great advantage for those who meet eligibility requirements and want to purchase a home or refinance.
Mortgage payments are made affordable for the spouses after military service. Eligible survivors of deceased veterans can also be eligible for VA home loan programs and financial assistance programs.
Dependency and Indemnity Compensation
The sacrifices of our veterans go far beyond their time in service. Many never return home, and the families they leave behind must pick up the pieces of their shattered lives with little to no support.
That's why dependency and indemnity compensation for surviving spouses of veterans is so important. This payment provides a measure of financial stability for widows and widowers, helping them to build a new life without the constant worry of financial instability hanging over their heads.
It's a much-deserved recognition of the sacrifices made by both the veterans and their families. With the support of this compensation, surviving spouses can move forward with the knowledge that the nation they loved and served has not forgotten them.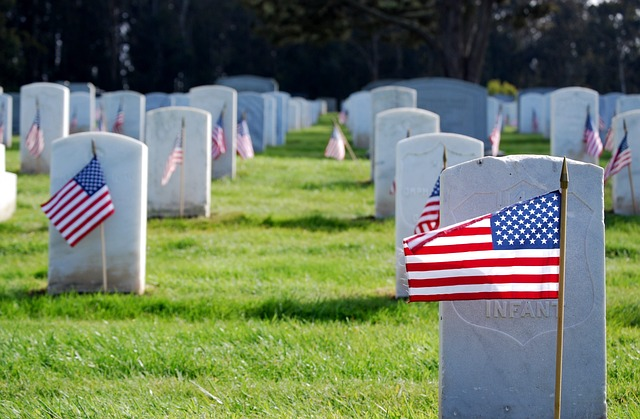 Burial and Funeral Expenses
The death of a loved one is always an emotionally stressful and daunting experience for anyone, especially when it comes to dealing with the financial aspects of funeral and burial costs.
However, the situation becomes even more complicated for the military families of veterans, especially for the surviving spouse. Fortunately, the US Department of Veterans Affairs (VA) provides benefits and support to veteran spouses to ease their burden during this difficult time.
Burial Benefits
The VA offers a burial allowance of $2,000 to eligible veteran spouses if the veteran died as a result of a total service-connected disability.
The surviving spouse of a service member who died can also receive a $745 plot allowance if they choose to be buried in a private cemetery.
However, if the veteran was hospitalized by the VA at the time of their passing, the VA can pay up to $796 for the burial plot and transportation of the deceased.
Death Pension
If the deceased veteran was receiving VA disability compensation or pension, eligible veteran spouses can receive Death Pension benefits.
This means that the VA provides a tax free monetary benefit to the surviving spouse to help cover the cost of the funeral and burial expenses.
However, there are eligibility criteria for certain benefits, such as income limitations, and the amount received depends on the financial situation of the surviving spouse.
Funeral Expenses
The VA covers the funeral expenses of eligible veteran spouses. This includes a casket or urn, the transportation of the remains, a government headstone and burial or cremation expenses.
This benefit is only applicable if the funeral is conducted at a VA national cemetery, and the VA cannot pay for any extra expenses, such as flowers or obituaries.
Bereavement Counseling
The VA offers bereavement counseling to the surviving spouse and their family to help them cope with their beloved veteran's death.
This service is free of charge and can provide long-term support to the family. It consists of counseling sessions, educational programs, and support groups.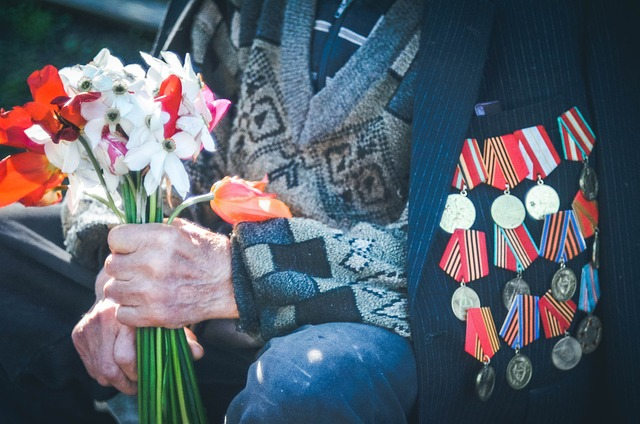 Helping the Loved Ones of Our Veterans with Veteran Spouse Benefits
Our veterans risked their lives, fought for our country, and for most of us, kept us safe in the comfort of our homes. They endure physical and emotional trauma, and sadly, some never make it back home to their loved ones.
For those who do, the scars of war do not end with their service. Fortunately, surviving spouses and dependents of veterans are entitled to compensation that eases their financial burden.
Firstly, surviving spouses of veterans are eligible for Dependency and Indemnity Compensation (DIC). The DIC is a tax-free, monthly benefit that is paid to the surviving spouse of a veteran who died while on duty, was dishonorably discharged, or died later as a result of their service-connected disability. DIC compensation benefits are payable to the surviving spouse for as long as they remain single.
However, If you remarry and you are over 57 years old or on or after December 16, 2003, and you were awarded DIC before November 1, 1990, or awarded DIC for a child before November 1, 1990, you can still receive the compensation benefits as appropriate to your current status.
Secondly, like surviving spouses, dependents of veterans are also entitled to compensation. Dependent children and parents of a veteran may receive a monthly benefit under the VA's Dependency and Indemnity Compensation (DIC) program.
However, to receive DIC benefits as a dependent child, an individual must be under 18 years of age, unmarried, and not be providing more than half of their financial support.
Thirdly, there is the Survivors' and Dependents' Educational Assistance program (DEA). The DEA provides education and training opportunities to eligible dependents and survivors of certain veterans.
It is an educational aid designed to supplement the VA Compensation, Pension, and Survivors' and Dependents' Educational Assistance. This program's eligibility criteria, application process and benefit amounts vary among the VA Programs promoting education.
Additionally, surviving spouses and dependents of veterans may also qualify for a VA home loan. The VA home loan offers genuine benefits like no down payment, no Private Mortgage Insurance (PMI) requirement, and better rates than other traditional loans.
The surviving spouses and dependents of veterans who died during service or as a result of service disabilities may be eligible for this loan as well.
Lastly, the Aid and Attendance Benefit program is a potentially significant benefit source to help qualifying veterans and their surviving spouses cover the costs of long-term care.
Financial assistance under this program is available to veterans, including those who are not disabled, or a surviving spouse for un-reimbursed, out-of-pocket medical expenses.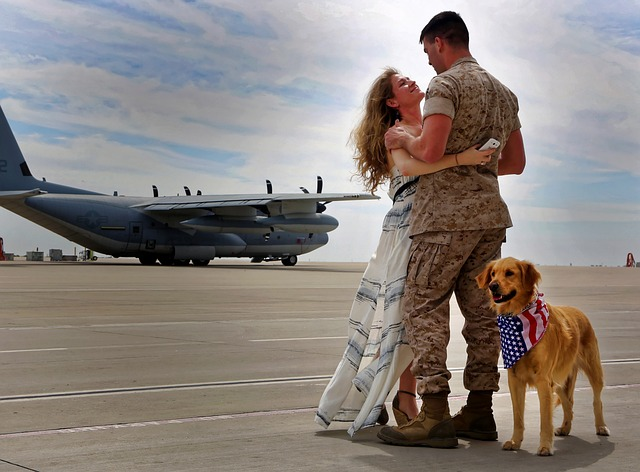 Conclusion
In conclusion, the benefits available to veteran spouses offer a range of support and assistance in various areas of life.
These benefits are designed to help alleviate some of the difficulties that veteran spouses face while supporting their partners while they are serving their country or transitioning back into civilian life.
It is crucial that veteran spouses are aware of these benefits and take advantage of them. If you are a veteran spouse or know someone who is, make sure they take the time to understand these resources and get the benefits they deserve.
Military Veteran 4 Life
Military Veteran 4 Life is the perfect place to find support and camaraderie on your journey back into civilian life!
Whether you're searching for important resources or simply looking to bond with fellow veterans who understand, this website provides a safe haven of understanding and compassion. Let's honor our vets together at Military Veterans 4 Life!