Everything You Need to Know About A VA Business Loan
If you are a veteran owned small business, you may be eligible for a VA Business Loan. These loans can help provide the capital necessary to start and maintain your business, but there are certain criteria that must be met in order to qualify. Here is what you need to know about getting a VA business loan.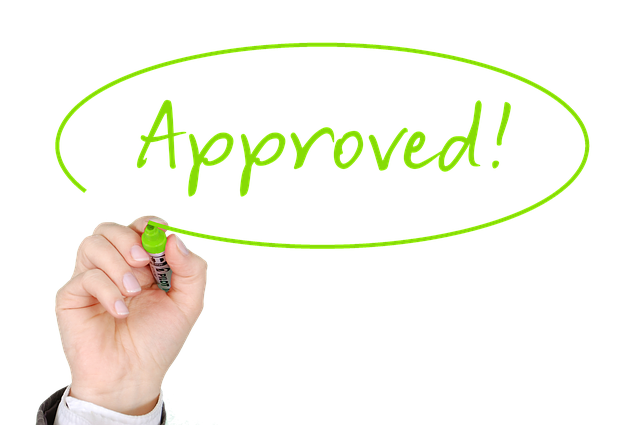 What is a VA Business Loan?
A VA business loan is a loan provided to veteran entrepreneurs to provide startup capital for their businesses. The loan can be used to purchase equipment, cover operational costs, hire employees, or even purchase property.
This type of loan has many benefits compared to other types of loans such as lower interest rates and more flexible repayment terms. Additionally, veterans who meet the eligibility requirements do not need perfect credit scores or collateral in order to qualify for the loan.
Types of Veteran Business Loans
There are numerous types of loan available to small business owners. If you have a business idea, you can apply for startup business loans.
No matter what kind of veteran small business loans you're looking for, there is something out there that can help you create the business you want!
SBA Loans
An SBA loans, otherwise known as a VA small business loan or VA loan, are business loans for veterans provided by the Small Business Administration, an independent agency of the federal government that provides support to entrepreneurs and small business owners.
There are many different kinds of SBA loans. All of them making it easier for veteran business owners to thrive in civilian life.
SBA Veterans Advantage Program
The SBA Veterans Advantage Program is a game changer for small business owners who have served our country. It offers a variety of benefits, including fee waivers for certain SBA loans, training and mentoring opportunities, and exclusive access to resources and services tailored specifically to veteran entrepreneurs.
With so many different hurdles to overcome when starting a business, it's comforting to know that the SBA is there to support those who have served our country.
This program not only provides financial assistance, but also a sense of community and a network of fellow veteran business owners.
If you're a veteran looking to start or grow a business, the SBA Veterans Advantage Program is definitely worth exploring.
SBA Express Program
The SBA Express Program is a fantastic opportunity for our nation's courageous and deserving veterans.
With the help of this program, veterans can apply for SBA express loans that can help them start or grow their own business.
The SBA guarantees a portion of the loan, making it easier for veterans to obtain the capital they need. This is an exciting and rewarding opportunity for those who have served our country and it's time for us to give back to them.
With the SBA Express Program, we can help open doors and provide support for these brave men and women to achieve their entrepreneurial dreams.
Online Lenders
For veterans who are trying to start or expand their own business, finding the right financial support can be challenging.
Fortunately, there are now online lenders that specialize in providing loans specifically for veterans. These companies understand the unique needs and experiences of veterans and offer loans with favorable terms and conditions.
What's more, applying for a veteran business loan online is easy and convenient, so veterans can focus on growing their business instead of dealing with the hassle of traditional bank loans.
With the help of online lenders, veterans can take their business to the next level and achieve their entrepreneurial dreams.
Traditional Financial Institutions
Starting and running a successful business as a veteran can be a challenging endeavor. However, there are many financial resources available to provide support to those who have served our country.
One such resource is bank loans specifically designed for veteran business loans. These loans offer competitive interest rates, flexible repayment terms, and a higher chance of approval for those who have served in the military.
With access to these funds, veterans can obtain the capital they need to start or grow their business and achieve their entrepreneurial dreams.
Additionally, many banks offer mentorship programs and resources to guide veterans through the loan application process and provide ongoing support to ensure their success.
With the support of these loans, veterans can take the first step towards financial independence and professional fulfillment.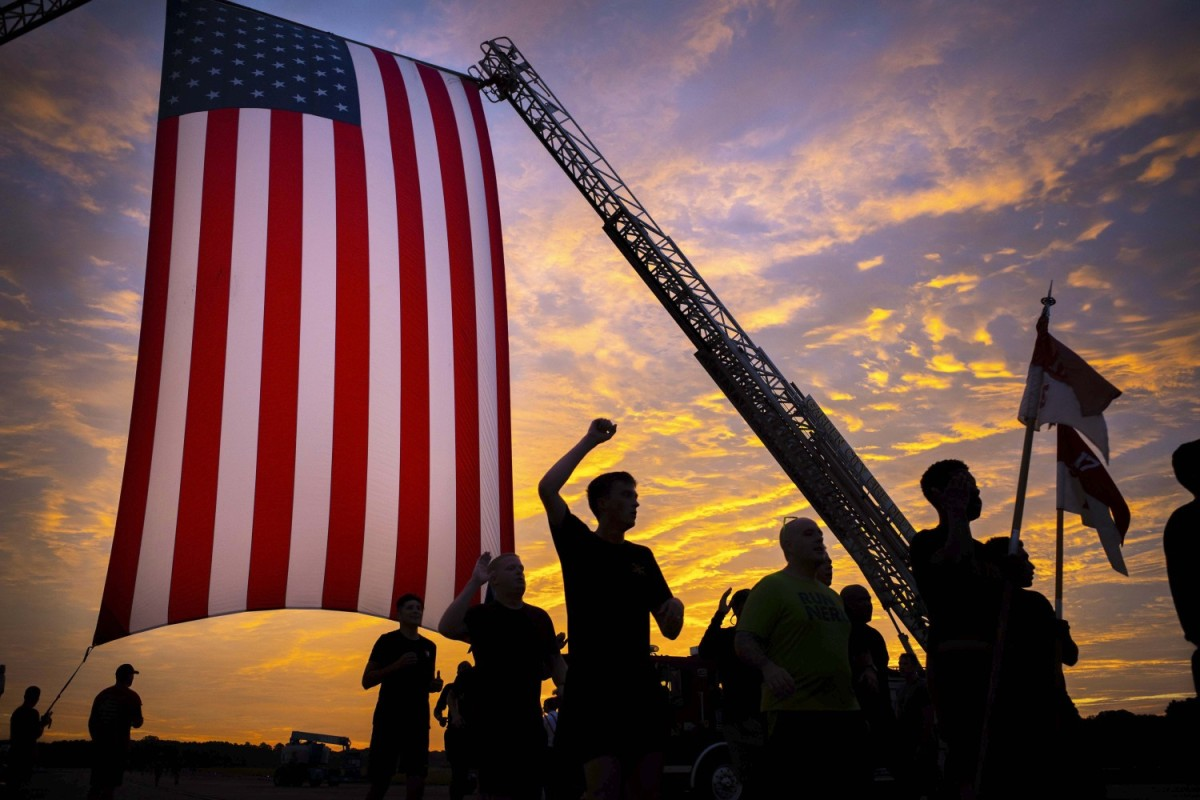 Eligibility Requirements
In order to qualify for a VA business loan, you must meet certain criteria. For example, you must have served in the military for at least two years and have been honorably discharged from service in order to be eligible for the loan.
Other eligibility requirements include having higher than the minimum credit score (usually around 650 or higher) and having sufficient cash flow or collateral available to repay the loan. Bad credit can affect the loan amount.
It's important to work on your personal credit score before applying for a loan program. Additionally, you must submit proof of your veteran status such as your DD214 form or discharge papers when applying for the loan.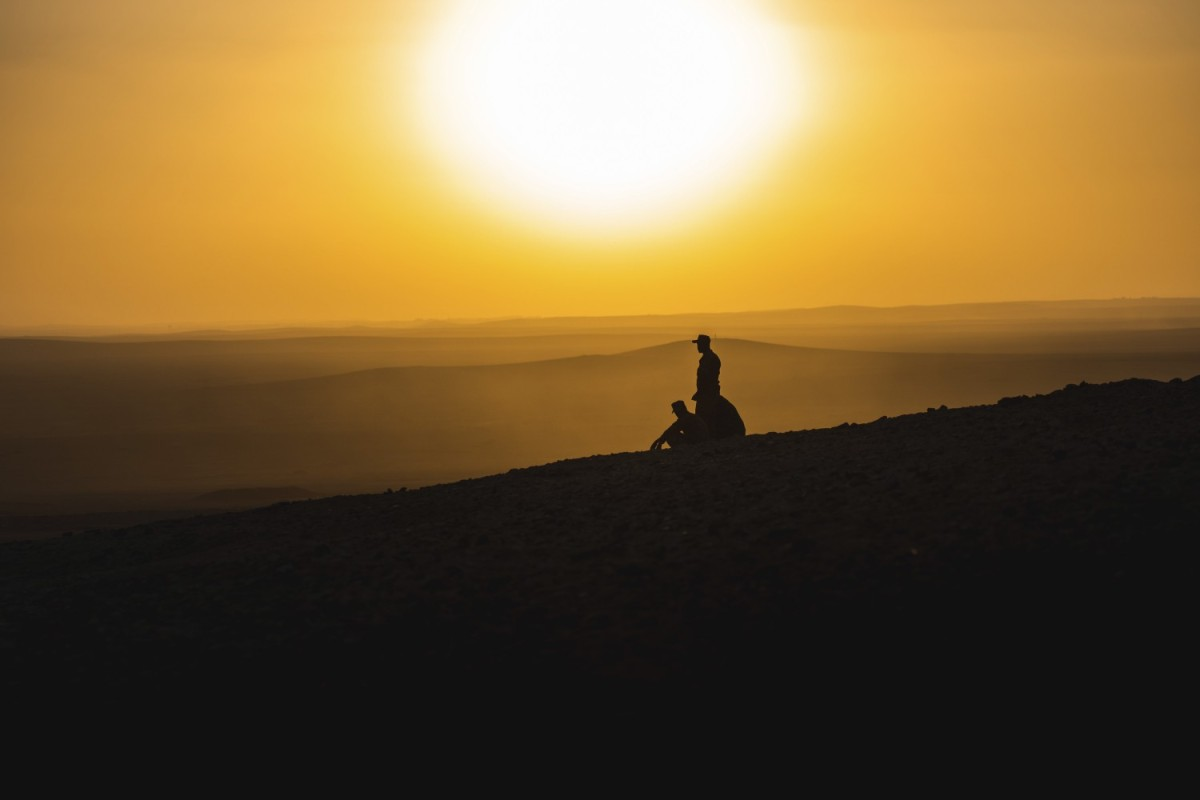 Loan Amounts
The amount of money that you can borrow with a VA business loan depends on several factors including your income level and credit score as well as how much collateral you have available to offer as security against the loan.
Generally speaking, loans can range anywhere from $5,000 up to $500,000 depending on these factors and whether or not you meet all of the eligibility requirements.

Businesses Owned by Veterans: A Variety of Industries and Opportunities
Veterans are a unique breed, with an abundance of skills and experience that can be used to create successful businesses.
There are a variety of different types of businesses owned by veterans, ranging from small home-based operations to large corporate entities. Regardless of the size or industry, veterans have the ability to use their knowledge and expertise to create successful businesses.
Veteran-Owned Small Businesses (VOSBs)
Many veterans have decided to pursue entrepreneurship after leaving active duty service, creating Veteran Owned Small Businesses (VOSBs). VOSBs typically involve one entrepreneur operating a business out of their home or in a storefront location.
These entrepreneurs may offer services such as web design, accounting, landscaping, photography, consulting services, or any number of other occupations. VOSBs allow veterans to make use of their training and experience in a way that best suits them while remaining self-employed.
Veteran-Owned Corporations
Some veterans choose to pursue larger entrepreneurial endeavors by creating corporations or LLCs (limited liability companies). These businesses often require more capital investment than VOSBs but can offer greater returns on investment over time.
Some veteran-owned corporations focus on specific industries such as IT services or healthcare management while others offer more generalized services such as marketing or consulting work.
No matter what industry they decide to enter into, veteran entrepreneurs are sure to have the necessary skills and experience needed for success in these fields.
Government Contracting
In addition to starting their own businesses, many veterans choose to take advantage of government contracting opportunities available through the U.S. Department of Defense and other federal agencies.
Government contracts provide an opportunity for veteran entrepreneurs to leverage their military experience and expertise for lucrative contracts with the government.
By successfully completing these contracts, veteran business owners can gain exposure for their business while also making valuable contacts within the government sector that could lead to further opportunities down the road.
Support Veteran Owned Businesses
No matter what type of business they decide to pursue—small or large—veterans have a wide range of options available when it comes to launching their own enterprises.
From VOSBs and corporations all the way up to government contracting opportunities, there is something available for every type of veteran entrepreneur looking for success in the small business world.
With hard work and dedication combined with military training and expertise, any veteran has the potential for great success when it comes to owning their own business!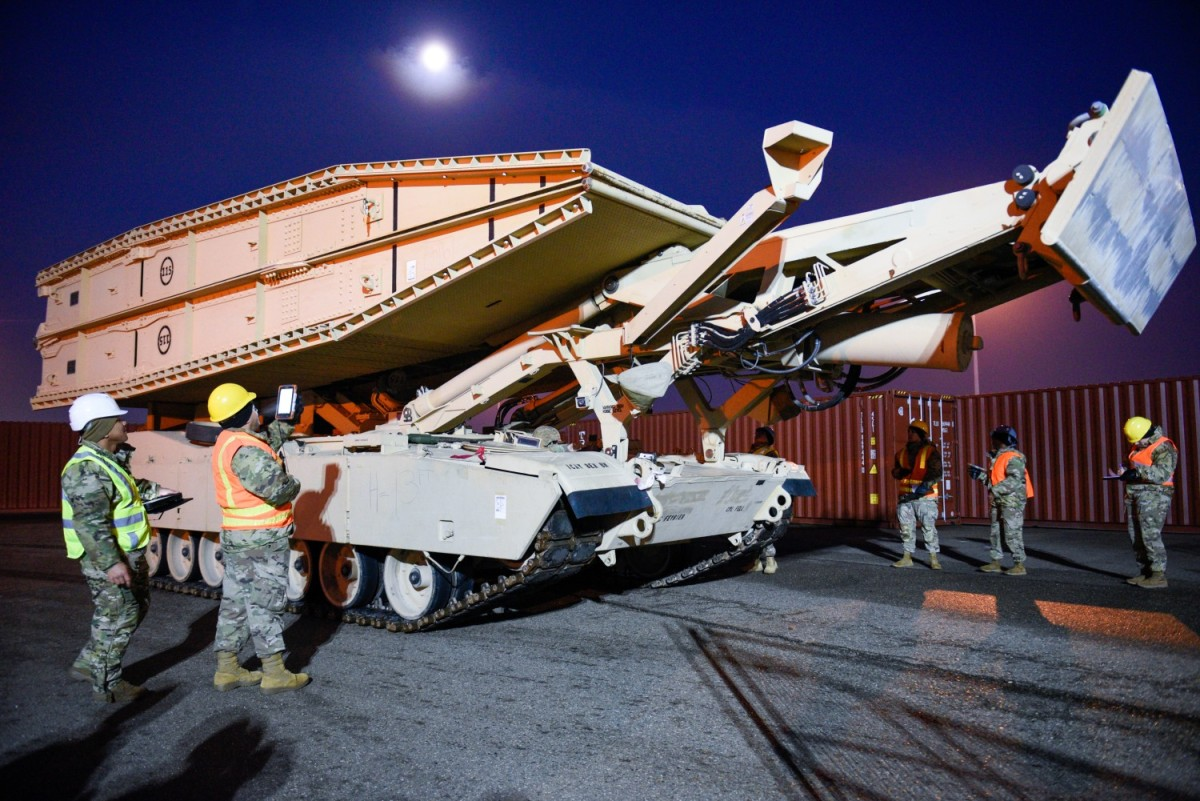 Office of Veterans Business Development
Dedicated to supporting veteran entrepreneurship, the OVBD is the ultimate resource for all U.S. Small Business Administration programs.
This means that veterans, service-disabled veterans, reservists, active-duty service members, transitioning service members, and their dependents or survivors can access opportunities to secure capital, prepare for small business ventures, and connect with federal procurement and commercial supply chains.
Thanks to the OVBD's Veterans Business Outreach Center Program, veteran small business owners have access to a number of success stories and an array of business resources, including business plan workshops, concept assessments, mentorship, and training.
This program is nationwide, helping to elevate veteran-owned businesses through dedicated support and guidance.
Veteran Entrepreneurship Training Programs
Unlock your potential as a successful business owner with SBA's tailored programs featuring in-person and online training.
Designed specifically for veterans, our top-notch curriculum covers the fundamentals of entrepreneurship while offering access to our vast network of small business experts and resources.
Take the first step towards a bright future and let SBA equip you with the skills you need to succeed.
Boots To Business

Take charge of your future with Boots to Business, the innovative entrepreneurial program available on military bases worldwide. Not just for veterans, Boots to Business Reboot extends the comprehensive training to anyone with a dream of becoming a successful business owner. And for those who complete either program, Boots to Business Revenue Readiness is the ultimate preparation for transforming your concept into a viable business. Don't miss out on this incredible opportunity to kickstart your entrepreneurship journey!

Women Veteran Entrepreneurship Training Program (WVETP)

Empowering Women Veterans to start or grow their own businesses! The Small Business Administration (SBA) is proud to offer entrepreneurship training programs to women who serve or have served in the military, as well as their spouses. These programs help provide the knowledge, tools, and support necessary to succeed as business owners. Thanks to SBA grants, we can continue to support these amazing women entrepreneurs!

IVMF – Veteran Women Igniting the Spirit of Entrepreneurship (V-WISE)
Lift Fund – San Antonio
ONABEN

Service-Disabled Veteran Entrepreneurship Training Program (SDVETP)

Unlock your potential as a small business owner! If you're a service-disabled veteran with big entrepreneurial dreams or already running a small business, our program can help you thrive. Thanks to the Small Business Administration funding some incredible grantees, you'll get the top-notch training you need to hit the ground running and build the business of your dreams.

Veterans Entrepreneurship Program (VEP)
Entrepreneurship Bootcamp for Veterans – St. Joseph's University
Warrior Rising | Charitable Organization Empowering Veterans in Business
Veteran Entrepreneurial Training & Resource Network

Veteran Federal Procurement Entrepreneurship Training Program (VFPETP)

Empowering veteran-owned and service-disabled veteran-owned businesses across the nation with top-notch entrepreneur training to elevate their pursuit and success in federal procurement. Elevating the entrepreneurial spirit of our heroes to new heights.

Veteran Institute for Procurement (VIP)
Government Contracting Programs For Veterans
Honor and gratitude are not just words for our veterans – they're a ticket to opportunities that they rightfully deserve.
The government allocates a fraction of their contracting dollars to veteran-owned businesses, giving them a chance to thrive and carve out their own success.
Furthermore, these businesses may be blessed to snap up surplus properties from the federal government, creating a win-win situation for all involved!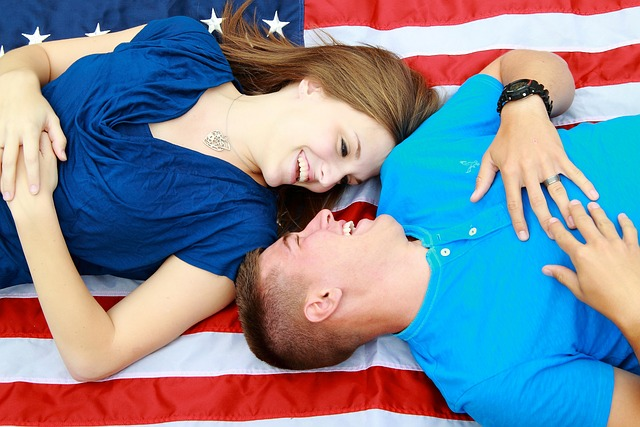 Military Spouse Resources
Attention all military spouses! Did you know that small business ownership could be the perfect career path for you? Not only can it be flexible and portable to support your military lifestyle, but it can also provide you with the independence you desire.
And guess what? The Small Business Administration (SBA) recognizes the potential in military spouse entrepreneurs and is here to support you every step of the way.
Their Office of Veterans Business Development (OVBD) provides counseling and training, access to capital, disaster assistance, and even helps you compete in federal contracting. Serving your country while pursuing your dreams has never been easier – SBA has got your back!
Training Programs
Did you know that you have the same opportunity as service members and veterans to take FREE entrepreneurial training programs offered by the SBA?
With over 180 locations across the nation, from local communities to military installations, you can take the first step towards your dreams of starting your own business. Don't let this opportunity pass you by – sign up for a training program today!
Boots to Business
Boots to Business Reboot
Veteran Women Igniting the Spirit of Entrepreneurship (V-WISE)
Lift Fund (San Antonio)
Counseling
Calling all military spouses with an entrepreneurial itch! Have you been daydreaming about starting your own business, but don't know where to begin? Look no further than the Small Business Administration.
They offer personalized coaching in your area through their network of local offices and partners, like the Veterans Business Outreach Centers, Women's Business Centers, and SCORE.
Don't let your goals take a backseat – connect with an SBA resource in your community and kickstart your success today!
SBA District Offices
Veterans Business Outreach Center (VBOC) Program
Women's Business Centers
Small Business Development Centers
SCORE
Access To Capital
SBA works with lenders to provide small business loans to the spouses of veterans. They also offer disaster loans, in the case of an emergency with your small business. Look into getting startup business loans or small business financing.
SBA Loan Programs
Lender Match
Contracting
Unlock the door to federal contracting success and take your business to the next level! The government has an abundance of resources to help you navigate the competitive world of federal procurement, and the SBA is your trusty guide.
From sharpening your bid strategies to forging valuable commercial connections, their team has your back.
Plus, they offer crucial disaster relief assistance to keep you on your feet. Discover the perfect small business designation to propel your company to new heights!
Women-Owned Small Businesses
8(a) Businesses
HubZone Businesses
Small Disadvantaged Businesses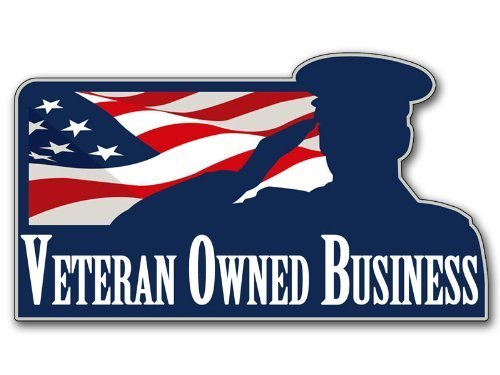 How To Run A Successful Veteran Owned Business
Owning and operating a business is no easy task, so for veterans who have made the transition from military service to entrepreneurship, taking the right steps to ensure success is vital.
To that end, there are a few key tips and tricks that can help any veteran-owned business stay one step ahead of the competition.
Develop an Effective Marketing Strategy
When it comes to successful businesses, having an effective marketing strategy is key. Many veteran entrepreneurs overlook the importance of utilizing modern digital marketing techniques such as social media campaigns, content marketing, and search engine optimization (SEO).
All of these strategies can be used to increase visibility and engagement with potential customers online.
Additionally, traditional tactics like showcasing your product or services at trade shows and conventions can be incredibly helpful in getting your name out there.
It's important for veteran entrepreneurs to develop a comprehensive marketing plan that includes both online and offline tactics in order to maximize their reach.
Network with Other Veterans
It's always beneficial for entrepreneurs—veterans or otherwise—to network with other professionals in their field.
Joining groups like the National Veteran-Owned Business Association (NaVOBA) gives veterans access to resources they may not have had access to priorly; this includes information on government contracts as well as networking events specific to veteran businesses.
Additionally, many veterans benefit from joining local chambers of commerce and attending industry conferences related to veteran-owned businesses.
These connections can provide valuable support as well as mentorship opportunities over time, helping entrepreneur veterans stay up-to-date on trends within their industries while also making meaningful connections along the way.
Access Available Resources
There are numerous resources available specifically for veteran businesses today; one example is VetBiz Central which offers information on grants and loans for veteran entrepreneurs.
Additionally, the U.S Small Business Administration has created several programs specifically designed for veterans looking to get started in business ownership; these include mentoring programs such as SCORE, Local Assistance Centers (LACs), Small Business Development Centers (SBDCs), Women's Business Centers (WBCs),and Veterans Business Outreach Centers (VBOC).
By utilizing these available resources early on in the process of starting up a business venture—or even when attempting to scale current operations—veteran entrepreneurs will be better equipped than ever before in achieving success overall.

Military Veteran 4 Life
Military Veteran 4 Life is an online community to help men and women service members transition back to civilian life. With the support from your fellow veterans and information from the blog, you can have the resources you need to live a fulfilling life. All military veterans are welcome. If you are a service member, join today!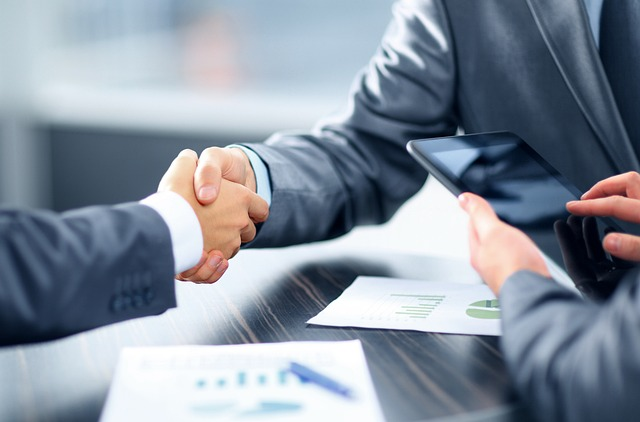 Conclusion
VA business loans are an excellent way for veteran-owned small businesses to get access to capital without having perfect credit or large amounts of collateral on hand.
With competitive interest rates and flexible repayment terms, these loans are designed specifically with veterans in mind and can help provide access to startup capital quickly and easily while also helping veterans build their credit scores over time through successful repayment of their loans.