Veterans have played a crucial role in the history of our country. They have risked their lives to protect us and ensure our safety. Unfortunately, many veterans experience difficulties adjusting to civilian life after serving in the military.
This is where veteran service organizations come in. These organizations provide support, resources, and community to veterans, helping them navigate the challenges of post-military life. In this blog post, we'll be discussing the importance of veteran service organizations and how they can make a positive impact on the lives of our veterans.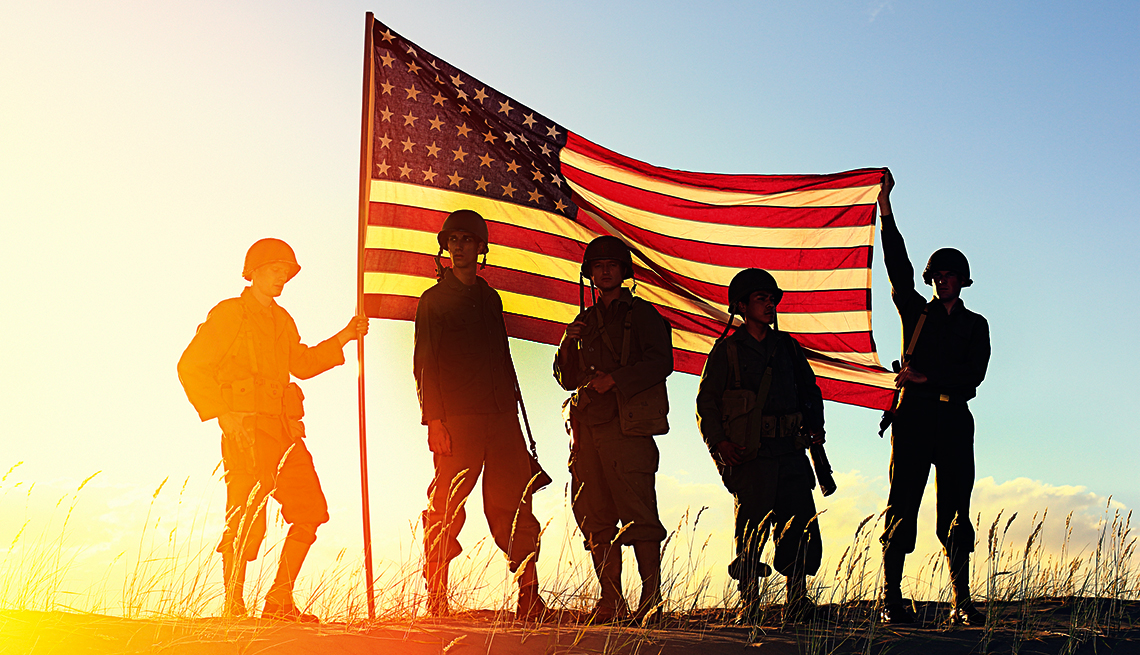 Providing Support and Resources
One of the most important roles of veteran service organizations is to provide support and resources to veterans and their families. These organizations offer a variety of services including education and employment resources, healthcare services, and mental health services.
Many service organizations have professional staff that can help assist veterans navigating the complex government system to ensure they receive the benefits they deserve. Furthermore, these organizations often offer social and networking events that allow veterans to connect with other veterans. These relationships can be a great source of support and friendship.
Advocating for Veterans
Veteran service organizations also advocate on behalf of veterans to ensure they receive the benefits they have earned. These organizations lobby politicians and government agencies to make sure that veterans receive adequate healthcare, education, and disability benefits.
Additionally, they work to improve the quality of life for veterans by advocating for better housing, mental health services, and employment opportunities. Through their advocacy, veteran service organizations help ensure that our nation's veterans are treated with the respect and dignity they deserve.
Honoring Veterans
Many veteran service organizations recognize the sacrifices and contributions made by veterans through a variety of programs and events.
These organizations provide opportunities for veterans to participate in parades, ceremonies, and other events that honor their service. Furthermore, many organizations provide financial assistance to help cover the costs of funerals and other end-of-life services for veterans.
Mentorship Programs
Many veteran service organizations provide mentorship programs that allow veterans to give back to their community. These programs connect veterans with young people who may be interested in serving in the military or pursuing a career in a related field.
Through these programs, veterans can share their experiences and provide guidance and support to the next generation of service members.
Navy Mutual Aid Association
The American Red Cross
The American Legion
Disabled American Veterans
Veterans of Foreign Wars
Marine Corps League
United Spanish War Veterans
Navy Club of the United States of America
American Veterans Committee
AMVETS (American Veterans)
American G.I. Forum
Military Chaplains Association of the USA
Reserve Officers Association
Legion of Valor of the USA, Inc.
Congressional Medal of Honor Society
Veterans of World War I
Military Order of the Purple Heart
Blinded Veterans Association
Blue Star Mothers of America, Inc.
National Association for Black Veterans, Inc.
Paralyzed Veterans of America
Swords to Plowshares: Veterans Rights Organization
Veterans of the Vietnam War, Inc.
Gold Star Wives of America, Inc.
National Veterans Legal Services Program, Inc.
American Ex-Prisoners of War
Women's Army Corps Veterans Association
American Gold Star Mothers, Inc.
Polish Legion of America
Catholic War Veterans
Jewish War Veterans
Pearl Harbor Survivors
Vietnam Veterans of America
Non-Commissioned Officers Association of America
National Association of County Veterans Service Officers, Inc.
Military Order of the World Wars
The Retired Enlisted Association
Fleet Reserve Association
Air Force Sergeants Association
Korean War Veterans Association
Military Officers Association of America
National Association of State Directors of Veterans Affairs (NASDVA)
Women Airforce Service Pilots of World War II
Air Force Association
Association of the United States Army
Association for Service Disabled Veterans
Association of the United States Navy
Enlisted Association of National Guard
Iraq and Afghanistan Veterans of America
National Association of County Veteran Service Officers
National 4th Infantry (IVY) Division
National Guard Association of the United States
National Organization of Veterans' Advocates
Tragedy Assistance Program for Survivors
World War II Veterans Memorial
Korean War Veterans Memorial
Vietnam War Veterans Memorial
The Women's Memorial
Why Veterans Service Organizations Are Essential to Our Society
Veterans Service Organizations (VSOs) play a crucial role in supporting and caring for our nation's veterans. VSOs provide a range of services, from advocacy to education, to help veterans navigate the demands of civilian life after military service.
A Voice for Veterans
VSOs work tirelessly to advocate for veterans' rights and interests at the local, state, and federal levels. VSOs are instrumental in ensuring that veterans receive the care they need and deserve, pushing for much-needed improvements in healthcare, housing, employment, and other important areas.
By speaking out on behalf of veterans, VSOs are able to amplify their voices and ensure that they are heard in political and policy-making circles.
Lifelong Companionship
One of the greatest challenges faced by veterans is the transition back to civilian life. This can be a lonely and isolating experience, particularly for those who have experienced traumatic events during their service.
VSOs provide a sense of a veteran community and belonging, offering networks of support and opportunities for social connection. Through programs like mentoring, recreational activities, and group events, VSOs help veterans build meaningful relationships and find a sense of purpose beyond their military service.
Support for Families
Veterans aren't the only ones impacted by their military service – spouses, children, and other family members also face significant challenges. VSOs recognize the vital role that families play in supporting veterans and provide a range of services to help them.
These may include mental health counseling, education and employment support, and provide assistance during financial crisis. By supporting families, VSOs help create a holistic system of care that addresses the complex needs of veterans and their loved ones.
Education and Career Opportunities
Many veterans struggle to find meaningful employment after leaving military service. VSOs offer a range of programs and initiatives designed to help veterans make a successful transition to the civilian workforce.
This may include job training, mentoring, and educational opportunities, and helping navigate VA benefits. By providing veterans with the tools and resources they need to succeed in the workforce, VSOs help them build fulfilling careers and achieve financial stability.
Continued Service to Their Country
Many veterans feel a deep sense of dedication to their country long after their military service has ended. VSOs provide veterans a way for them to continue giving back to their communities and country.
By volunteering, advocating, and supporting other veterans, they can continue to contribute to the greater good. Through this continued service, veterans are able to find a renewed sense of purpose and meaning in their lives.
Military Veteran For Life
Military veterans have sacrificed so much for our country, and it's our duty to support them in any way possible. That's where Military Veteran For Life comes in. With a strong commitment to bringing veterans together and providing the necessary resources and support, Military Veteran For Life's mission is clear: to help fellow veterans to succeed.
We firmly believe that the only way we can do this is through a collective effort, and through camaraderie and initiatives that put the needs of our heroes above anything else. With the passion and dedication of Military Veteran For Life, we are confident in our ability to make a meaningful difference in the lives of veterans across the country. Become a member today!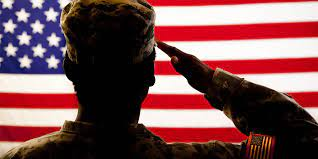 Conclusion
Veteran service organizations play a vital role in the lives of our nation's veterans. Through their support, advocacy, and recognition, these organizations help veterans successfully transition to civilian life and improve their quality of life.
As a nation, we must continue to support and value the service of our veterans, and support the organizations that serve them. Whether through volunteering, supporting fundraising efforts, or simply spreading awareness, we can all make a positive impact on the lives of our veterans.