Veteran suicide rate a is a growing problem in the United States. Although many organizations are working to reduce this number, it remains alarmingly high.
In this blog post, we'll discuss the reasons why suicide among veterans and what can be done to prevent veteran suicides.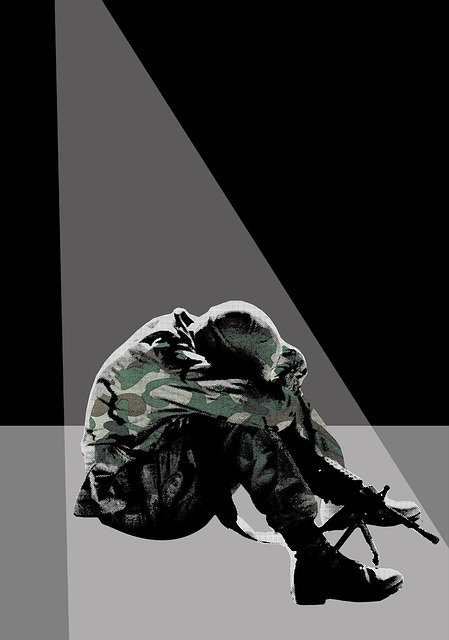 The Facts about Veteran Suicide Rates
According to VA research, veterans are 1.5 times more likely to die from suicide than non-veteran adults in the United States. The rate of suicide among veterans the age group of 18-34 is even higher—nearly 2 times higher than the general population in that same age range.
For female veterans, the rate of suicide is 2 times higher compared to their civilian counterparts.
These statistics demonstrate an urgent need for intervention and assistance for our nation's veterans who are suffering from depression or suicidal thoughts.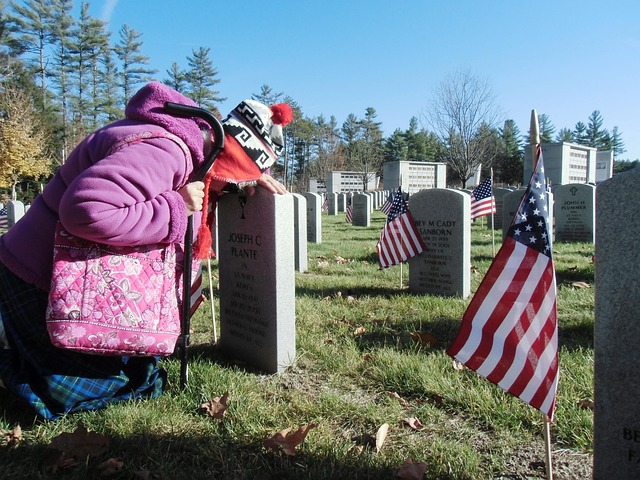 Why Are Veterans at Risk for Suicide?
Veterans face a unique set of risks when it comes to suicide. These include mental health issues such as depression, anxiety, and post-traumatic stress disorder (PTSD). These conditions can lead to feelings of hopelessness and despair that can lead to suicidal thoughts or attempts.
Additionally, many veterans feel isolated due to their experiences in the military. This sense of isolation can lead to feelings of loneliness and disconnectedness from friends and family which can exacerbate mental health issues.
Veteran Suicide Risk Factors
Veteran suicide is unfortunately a heartbreaking reality that affects many military families. Military service has unique challenges and stresses that may increase veteran suicide risk.
In addition, traumatic events such as those experienced during deployment can affect mental health. Together we can help raise awareness of veteran suicide prevention, so that veterans considering suicide deaths have access to aid sooner rather than later.
Financial/Legal challenges
Active duty service members
Return from deployment, including adjustment difficulties
Loss, either from death or breakup
Access to legath means of self harm
History of abuse
Mental health challenges (bipolar disorder, depression, traumatic brain injury)
Prior suicide attempts
Substance abuse (drug abuse, alcohol abuse)
Injury from service
Limited access to health care
Limited support
Warning Signs of Potential Suicide Mortality in Veterans
Veterans of the United States military face unique hardships that can often put them at an increased risk of suicide mortality.
Unfortunately, the signs and symptoms leading up to a potential suicide may be subtle and not always obvious.
Recognizing these warning signals is key to helping veterans seek assistance before it's too late.
Actually showing life threatening behavior
Rage
Mood swings
Emotional or physical pain
Using drugs or alcohol more often
Guilt or shame
Eating less
Sleeping more
Withdrawing from loved ones
Giving away important items
Making a will
Researching ways to die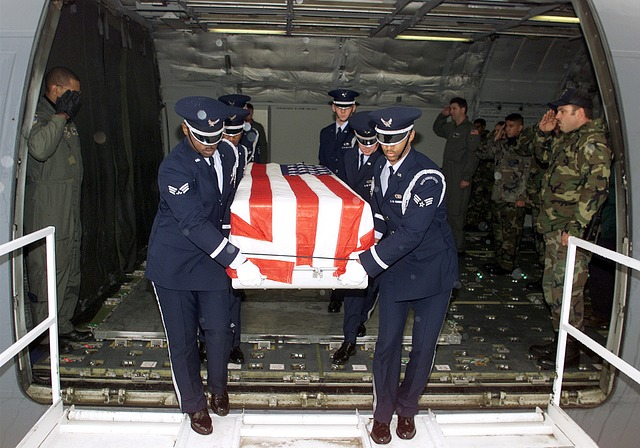 Suicide Prevention Efforts: What Can We Do?
The first step in addressing veteran suicide is recognizing the signs and symptoms of depression, anxiety, and PTSD in veterans. This involves being aware of changes in behavior or speech that might indicate distress or suicidal ideation.
Once these signs have been identified, family members or friends should make sure that the veteran is connected with any available resources that could help them manage their mental health challenges. These might include mental health counseling or support groups specifically designed for veterans who are struggling with mental health challenges such as depression or PTSD.
Additionally, family members or friends should ensure that the veteran has access to any medical care they might need if they are currently experiencing an episode of severe depression or anxiety that requires immediate intervention by a medical professional.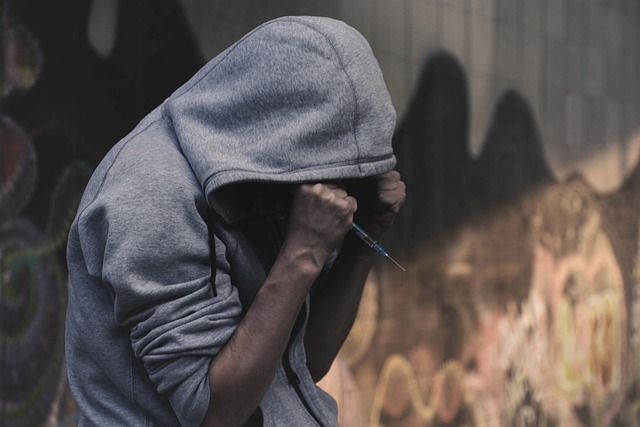 Potential Solutions for Preventing Veteran Suicide Death
There are a few potential solutions that can prevent veteran suicide. One solution is increasing access to mental health services such as therapy, counseling, support groups, etc., specifically tailored towards veterans' needs as well as making sure those services are readily available no matter where they live or work in case they need them urgently.
Furthermore, increasing awareness about the suicide rate among veterans and about mental health issues amongst both society at large and within military circles could help reduce stigma around seeking help which often keeps people from getting the care they need until it's too late.
Finally, providing more job training programs specifically tailored towards helping veterans transition back into civilian life could help ease some of the difficulties associated with reintegration into society after service in combat zones abroad or other areas where values have changed over time since initial enlistment/commissioning date/date-of-service start date/etc..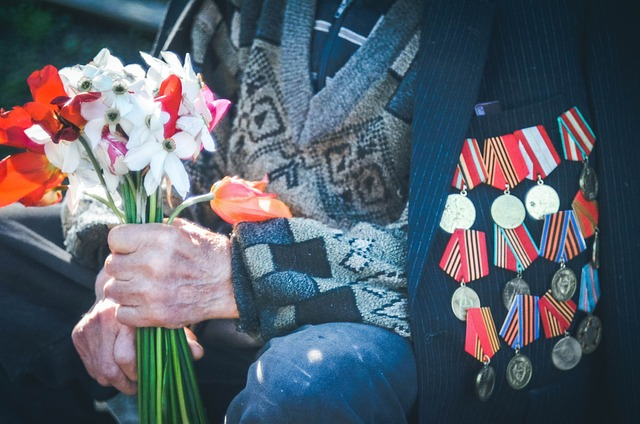 Veteran Suicide Prevention Programs
The are a number of suicide prevention resources that serve veterans. By working with former service members to create suicide prevention plans and giving them mental health care, they're helping with the nationwide battle to prevent suicide.
Veteran deaths by suicide should be taking seriously. Suicide prevention strategies are something we should all be working to create to help our military personnel live a happier and healthier life.
Department of Veterans Affairs: Veterans Health Administration
The Department of Veterans Affairs is a crucial resource for those who have served our country, particularly when it comes to suicide prevention. With the sobering statistic that twenty veterans die by suicide each day, the VA has made it a priority to provide comprehensive support for those in need.
From crisis hotlines to peer support programs, the VA offers a wide range of resources designed to help both veterans and their families cope with the emotional and psychological toll of military service.
By providing critical mental health services, the VA health care system is not only honoring our nation's veterans, but also acknowledging the sacrifices they have made and the challenges they continue to face upon returning home.
Veterans Crisis Line
The Veteran Crisis Line is a crucial resource for those who have honorably served our country. This hotline is available 24/7, providing confidential support to veterans who may be struggling with mental health issues, suicidal thoughts, or simply need someone to talk to.
The trained professionals who staff the Veterans Crisis Line are passionate about providing the best possible care for our nation's heroes. It's important to know that reaching out for help is a sign of strength, not weakness.
The Veteran Crisis Line is there to help, and no veteran should feel alone or without hope.
National Veteran Foundation: Lifeline for Vets
The National Veteran Foundation plays a crucial role in providing a lifeline for veterans. These brave men and women have given so much for our country, often putting their own lives on the line to protect our freedoms.
Unfortunately, many of them face mental health issues and struggles upon returning home. That's where the National Veteran Foundation comes in.
Their dedicated team provides essential resources and support to veterans in need, whether it's connecting them with mental health professionals or helping them navigate the complexities of the VA system.
Through their efforts, the National Veteran Foundation is truly making a difference in the lives of those who have sacrificed so much for us.
America's Warrior Partnership
America's Warrior Partnership is a vital organization that is committed to supporting veterans across the country. One of the most pressing issues facing our nation's veterans is the tragically high rate of suicide.
The Warrior Partnership is making a significant impact in this area by providing resources and support for those struggling with mental health issues. The organization understands that it takes a community effort to truly make a difference in the lives of our servicemen and women.
From peer-to-peer support to accessible mental health services, the Warrior Partnership is making tremendous strides in aiding veterans in need. By working together, we can ensure that all of our nation's heroes receive the support and care they deserve.
National Center for Disease Control and Prevention: Comprehensive Suicide Prevention Program
Suicide is a serious issue that affects not only individuals but entire communities. In an effort to combat this troubling trend, the National Center for Disease Control and Prevention has launched a comprehensive suicide prevention program.
This program aims to reduce the number of suicides in the United States by providing prevention resources, improving education about suicide risk factors and warning signs, and expanding access to mental health care.
By addressing the root causes of suicide and providing individuals with the necessary resources and support, the CDC hopes to save countless lives and create a brighter future for all Americans.
Substance Abuse and Mental Health Services Administration: 988 Suicide & Crisis Lifeline
According to the Substance Abuse and Mental Health Services Administration (SAMHSA), suicide is the 10th leading cause of death in the United States. It's a heartbreaking statistic, and one that seems to be on the rise.
However, there is hope. SAMHSA has developed programs, like the 988 Suicide & Crisis Lifeline, that focus on early intervention, community support, and effective treatment for those at risk of suicide. Suicide prevention isn't just about treating mental illness, it's about creating a system of care that reaches those in need before it's too late.
SAMHSA is dedicated to helping individuals, families, and communities navigate the complexities of mental health and substance abuse with compassion and understanding. Together, we can prevent suicide and help those who are struggling discover the hope and healing they deserve.
Public Health Efforts & Community Programs
Suicide is a serious public health concern that affects individuals and communities alike. In response to this growing issue, many public health efforts and community programs have been developed to prevent suicide and provide support for those at risk.
These initiatives may include crisis hotlines, mental health screenings, support groups, training for school personnel, and educational campaigns aimed at reducing stigma surrounding mental health.
By bringing awareness to suicide prevention and offering resources for those in need, these community programs and public health efforts play a crucial role in reducing the number of suicides and improving overall mental health outcomes in communities across the country.
To find community programs in your area, contact your nearest public health service department. The will treat suicidal ideation with the highest clinical priority.
We Must Address Veteran Suicide
Veteran suicide is a serious issue that must be addressed immediately if we want to protect our service members from harm. By recognizing the signs of distress in our veterans and providing them with necessary resources such as counseling services or medical treatment if needed, we can work together to reduce this alarming rate of suicide within our veteran population.
We owe it to those who have served our country—and their families—to provide them with access to all available resources so they can get back on track both mentally and emotionally.
Military Veteran 4 Life
Attention all veterans! Are you struggling to adjust to civilian life?
Look no further than MilVet4Life – the ultimate support system for you! Our online community is a tight-knit group that offers vital resources and understanding, opening up endless possibilities for your future.
Join us and connect with an inspiring group of individuals who share your experiences and challenges. Don't go it alone, MilVet4Life has your back!