A Veterans Memorial Stadium is a tribute to the brave men and women who served our country in the military. There are multiple stadium across the country that serve as an important reminder of those who have made the ultimate sacrifice for our freedom. The stadiums are typically open to the public and offer a variety of events throughout the year, including concerts, sporting events, and other activities. Let's take a look at why these stadiums are such an important landmark.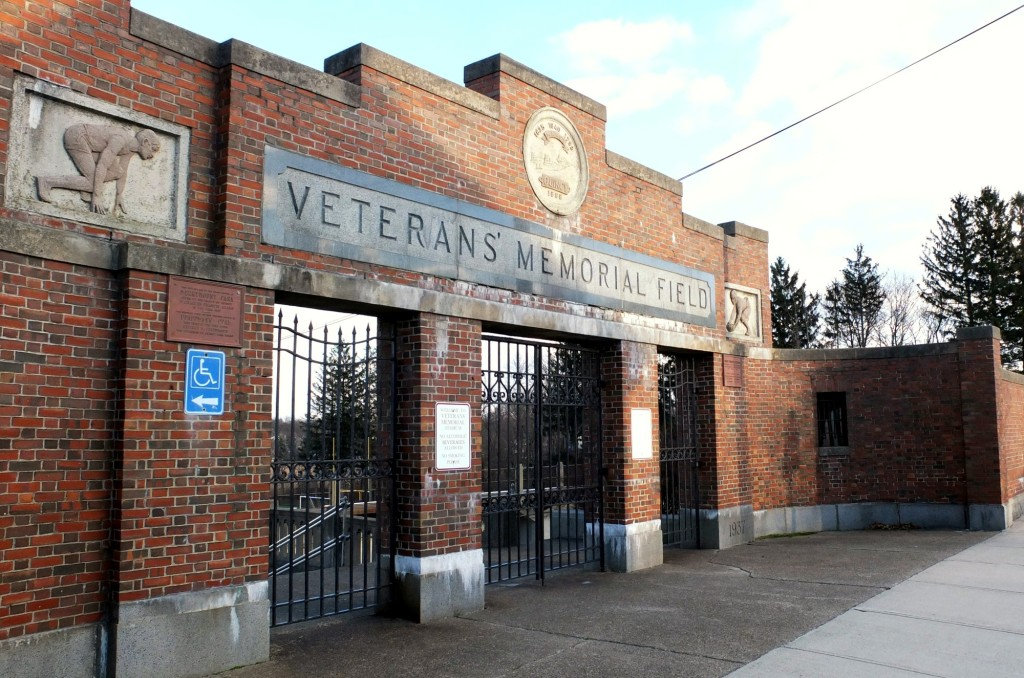 While there are a ton of Veterans Memorial Stadiums in the United States, here are a few and a little bit of their history.

Veterans Memorial Stadium: City Of Cedar Rapids
Nestled in Cedar Rapids, Iowa lies a shining beacon of America's pastime: Veterans Memorial Stadium – home to the beloved Minor League Baseball Team the Kernels. The stadium is an ode to its predecessor, boasting fresh updates and exciting atmosphere that has been bringing Midwesterners together since 2001.
Veterans Memorial Stadium is a paradise for those who love to watch sports with friends! Boasting 12 luxury suites, and specially-designated group areas like the mezzanine terrace in the upper deck behind first base, left field pavilion, and pregame picnic area – all seating up to 5300 capacity – it's an ideal spot for any occasion.
Veterans Memorial Stadium has been a hub of entertainment for years, playing host to Kernels games and even two Midwest League All-Star Games. In 2005 it opened its gates for the first time ever to concertgoers as Bob Dylan & Willie Nelson graced the stage in what would only be one of many legendary performances held here over the years. Other notable events include The American Legion World Series in 2006 and several annual "Corridor Classics" featuring Iowa Hawkeyes vs Northern Iowa Panthers until UNI discontinued their baseball program – proving this stadium is more than just bricks and mortar!
Cedar Rapids pays tribute to its veterans through Veterans Memorial Stadium, which is managed by the city's dedicated Veterans Memorial Commission. This inspiring facility honors all who have served in wars around the world with a lasting memorial.
Since 1949, Cedar Rapids Veterans Memorial Stadium has been a beloved venue for many generations of baseball fans in Iowa. It originally hosted the Rockets and later welcomed teams like the Indians, Raiders, and Braves to its grounds. Finally after 1962 it evolved into home of Midwest League squads with several different names before taking on their current moniker the Kernels in 1993.
After nearly a decade of Major League Baseball's new standards for minor league parks modernizing the other Midwest League cities, Cedar Rapids voters passed a referendum to build an all-new ballpark in 2000. On August 28th, 2001, after 51 years at Veterans Memorial Stadium and with over two thousand fans watching on their feet throughout the entire game – one last 4–1 Kernel win – it was demolished shortly afterwards to make way for more parking accommodations around its replacement stadium.
On April 7, 2002, the cities of Cedar Rapids and Quad City gathered to dedicate Veterans Memorial Stadium – a place that promised future baseball games with lasting memories, which replaced the original Veterans Memorial Stadium. On this day however, Mother Nature had other plans as rain prevented opening night from happening; it was not until two days later when the Kernels made their mark by sweeping a doubleheader against their opponents – claiming victory 5-4 in game one and 3-0 in the second.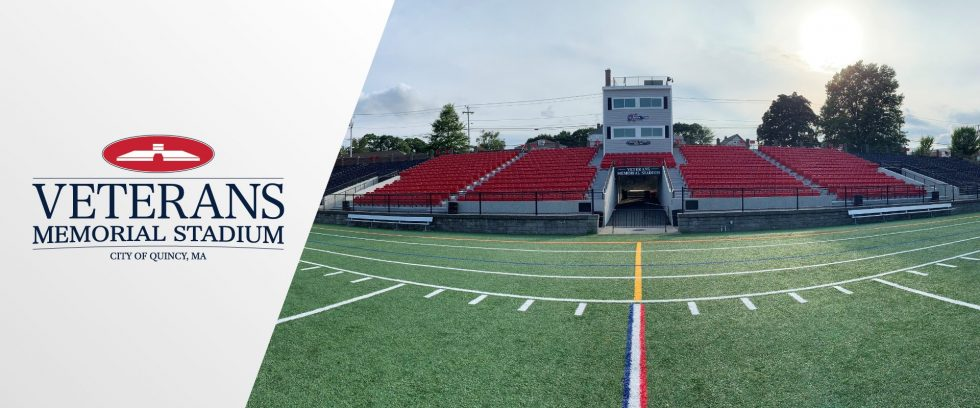 Veterans Memorial Stadium: City Of Quincy
Veterans Memorial Stadium stands as a proud symbol of Quincy, Massachusetts' commitment to sport. Built in 1937-1938 under the Works Progress Administration with seating for 5,000 sports fans, this historic stadium underwent two renovation projects totaling over $2 million that made it fully accessible and equipped with modern amenities such as synthetic turf and an electronic video board which has enhanced its usage across multiple disciplines including football, soccer, Rugby union and lacrosse.
Quincy High School's home turf is the site of intense rivalry each Thanksgiving Day – a thrilling display between QHS and their cross-town rivals, NQHS. The game has been honored by Sports Illustrated as one of America's greatest rivalries for sport; it takes place at Quincy annually since 1932! It also plays host to other sporting events such as football and soccer games from both high schools, or even Major League Rugby matches with local stars: the New England Free Jacks!
The beloved Merrymount Park was gifted to the city by none other than the Adams' family. Before its transformation into what it is today, Pfaffman's Oval stood in its place – an outdoor amphitheater-like arena composed of cinder dirt and a grand embankment that allowed spectators to watch sports events from above. Despite multiple fundraising attempts falling through, ground broke at last on January 1937 for construction and the stadium opened just under one year later during a ceremony graced with Senator Henry Cabot Lodge himself!
For 80 years, Quincy's Veterans Memorial Stadium has served as a proud landmark in Massachusetts. In the stadium's momentous anniversary year of 2018, local philanthropist Rob Hale announced his commitment to celebrating its legacy with an investment of $1.5 million for renovations and upgrades – from gleaming new locker rooms and seating areas on one side of the field to a state-of-the art Daktronics video board display above it all! Although currently only able to accommodate 5,000 locals at capacity events such as football games or concerts; there is still plenty more room left within this storied venue's footprint for even greater potential ahead – making it sure that memories continue being made here well into future generations!
The Free Jacks have joined forces with the City of Quincy and Heritage Sports Ventures to create history! In June 2021 they will become a cornerstone tenant at Veterans Memorial Stadium (VMS) – formerly home to Major League Lacrosse Boston Cannons. VMS has since been renovated, unlocking its potential for multiple athletic teams from both Quincy High School and North Quincy High School.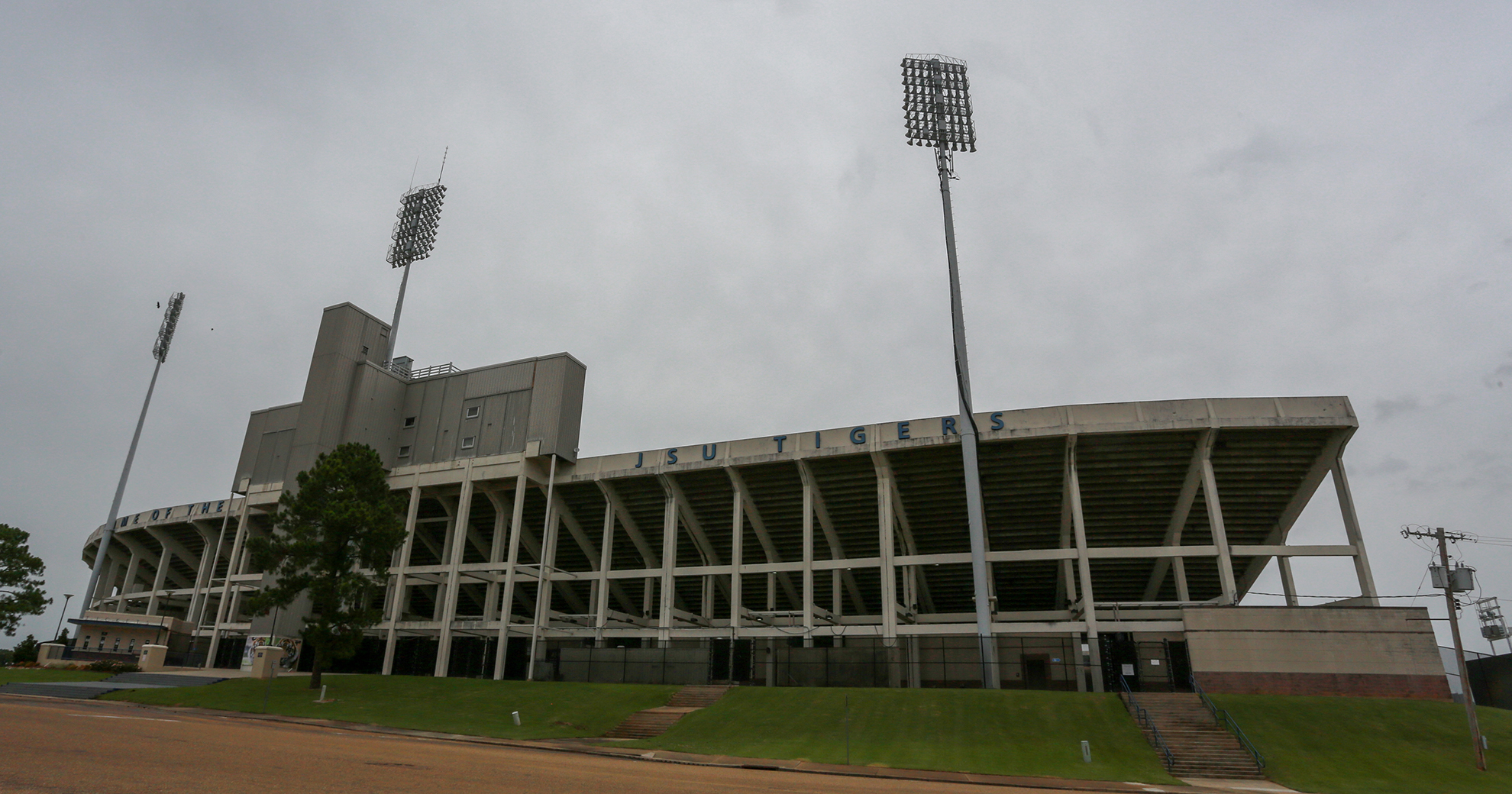 Veterans Memorial Stadium: Jackson State University
Mississippi Veterans Memorial Stadium is an iconic outdoor football stadium nestled in the heart of Jackson, Mississippi. Since 1970 it has been home to the beloved Tigers team and its roaring fans! Originally known as War Veterans Memorial Stadium and later Hinds County War Memorial Stadium, it underwent a redesign in 1960 with support from Ole Miss & Mississippi State Athletics Directors Warner Alford before being officially dedicated by 46K cheering spectators from both schools. A decade later another dedication ceremony took place after further enlargement brought capacity up to 62,500 – 63K people were present that day!
For almost half a century, Mississippi Veterans Memorial Stadium has proudly stood as an alternate home field for the state's major universities and high schools. From 1973 to 1990 it hosted rivalry matchups between U of M and MSU known as 'The Egg Bowl', while from 1992 onwards its hallowed turf saw some of the most exciting championship football games in the history of the Mississippi High School Activities Association. Not just limited to college sports, this revered arena also welcomed NFL preseason action until 2013; before recently bringing together thousands once again with 2021's edition of The SWAC Championship Game!
In 1949, construction of the facility started and by 1950 it was ready to welcome 21,000 guests with its grand opening. After just three years in 1953, temporary seating had grown capacity up to 25k spectators but that number wasn't enough as only a decade later expansion increased this figure further – all the way up to 62'512 people! Nevertheless today's official seat count comes out at 60'492 after renovations were carried out in 2011 which also transferred management authority into Jackson State University's hands for good.
On December 9, 1950 the stadium opened its gates to a crowd of 18,000 for an inaugural football game between Holmes Junior College Bulldogs and Kilgore College Rangers. On November 22nd 1952 Southern Mississippi launched Division I-A in style with a resounding 55–26 victory over Louisville. Two years later Ole Miss kicked off their first match at the arena – prevailing 39–6 against Chattanooga on September 19th 1953 – while Halloween was host to Mississippi State's maiden visit as they fell 27–20 in front of Texas Tech.
From the 1950s to 1990s, Ole Miss, Mississippi State University and Southern Miss regularly used Jackson as their home stadium for select games. The Egg Bowl rivalry between these two schools was also hosted in this arena from 1973 until it's return to campus stadiums after 1980 expansion plans. With better on-campus facilities being developed across SEC schools providing a 'home field advantage', further contests eventually made way back onto individual campuses – leaving behind its history of hosting some thrilling college match ups over decades gone by!
For nearly a century, Mississippi Veterans Memorial Stadium in Jackson played host to some of the biggest college football games throughout SEC history. Ole Miss had their last conference game at this prestigious venue back in 1993 and left on an victorious note. Further south, rival Mississippi State engaged LSU early 1990's before ending with a heart-breaking loss against the Rebels during that year's Egg Bowl for visiting fans. Southern Miss also made regular appearances but sealed off their time there with a 38 – 21 victory over MSU back in 1988.
The rivalry between Jackson State and Alcorn State University was solidified in 1993 with the start of their annual Capital City Classic. For eighteen years, Veterans Memorial Stadium hosted this clash until 2011 when The Braves claimed home-field advantage by playing at Jack Spinks Stadium on alternating occasions; naming it the 'Soul Bowl' to show its importance for both teams involved.
After a 40-year standstill, the longstanding college matchup Millsaps College vs Mississippi College reignited in 2000 at Veterans Memorial – and over 10k spectators showed up to cheer on their respective teams. From 1992 to 2013 it was also home of Mississippi High School Activities Association state championship football games until 2014 when they began rotating between two other stadiums throughout the season.
Conclusion
Now that you know a little bit about a few of the Veterans Memorial Stadiums in the country, check them out. You definitely want to support programs that support our service members!
Check Out Military Veteran 4 Life
Make the transition back to civilian life a success with MilVet4Life! Our dedicated community of fellow veterans provides resources, connections, and support for those leaving military service. Don't face this journey alone – join us today at MilVet4Life to find help from others who understand exactly what you are going through.