If you're a veteran or the surviving spouse of a deceased veteran, you may be eligible for VA death benefits. These benefits are designed to provide financial and emotional support to those who have lost a loved one in service to our country. Let's break down what these benefits are and how they can help you.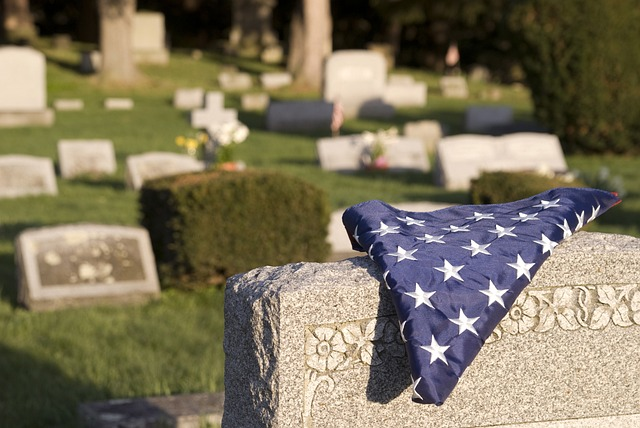 Who is Eligible for VA Death Benefits?
The Department of Veterans Affairs (VA) offers various types of death benefits, depending on the circumstances surrounding your loved one's passing. Generally speaking, veterans who die from service-related causes or due to health complications related to their service may be eligible for death benefits.
Additionally, if the veteran was receiving disability payments at the time of their death, those benefits may continue after their passing. The same goes for survivors of deceased veterans who had a dependent child under 18 years old at the time of death.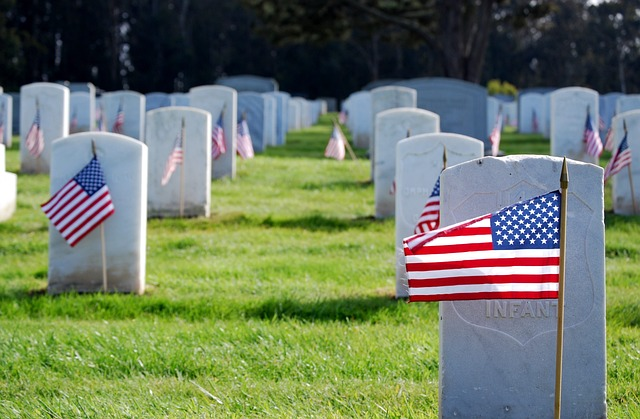 Types of Veteran Survivor Benefits
As a cherished family member of a fallen veteran, you could be eligible for a range of benefits to support and honor their memory. These offerings may include assistance with burial and funeral expenses and financial support in the form of pensions or compensation.
Additionally, as an eligible survivor you could access health care, life insurance, and educational aid to help you pursue your ambitions and dreams.
Dependency and Indemnity Compensation
As a tribute to the brave veterans who have passed away, Dependency and Indemnity Compensation (DIC) offers a monthly benefit to their deserving family members. This compassionate gesture covers surviving spouses, children, or parents of any veteran who left us on or after the dawn of 1957.
A survivor may find themselves eligible for this support under a few distinct circumstances: the veteran's demise occurred while serving their country, or the cause of death was inextricably linked to a disability borne from their time in service.
In some cases, DIC may even extend a helping hand to those survivors of veterans whose demise was not directly caused by their service-related disabilities.
In order to qualify for the Department of Veterans Affairs, a veteran needs to have been deemed completely incapacitated by their service-related ailments at the time of their passing.
This could include scheduled or unscheduled disabilities, or even an increased evaluation based on their inability to work. The vet must have also been continuously categorized as totally disabled in one of the following scenarios:
For a decade straight, leading up to their death.
From the day they were discharged from the military, and then for a subsequent five consecutive years prior to their death.
For at least 12 consecutive months leading up to their death, given that they were a former prisoner of war.
Death Pension
The support and financial relief of the Death Pension is a monthly benefit extended to the surviving spouse and eligible children of honorable wartime veterans who had a non service connected death. Survivors can rest easy knowing that the monthly amount is thoughtfully regulated by income to assist those truly in need.
With the inclusive eligibility criteria, ensuring that devoted spouses married for at least a year or those with shared children can access this vital support system. While survivors of peacetime veterans may not qualify for VA Pension, they can still gain solace in the form of Dependent Indemnity Compensation if their beloved veteran's death was a service connected death.
Aid and Attendance
Eligible survivors could receive extra monthly financial support through Aid & Attendance or Housebound benefits to overcome daily life challenges. Those in need of consistent personal assistance, such as help with eating, dressing, or maintaining personal hygiene, may qualify for these additional aid programs.
Eligibility for support is demonstrated when one cannot address basic needs, arising from a physical or mental inability that necessitates regular assistance for protection in their daily surroundings. In cases where survivors reside in a nursing home due to such limitations, they are deemed to need help consistently.
Those who are permanently constrained to their homes as a result of ongoing disabilities may qualify for housebound benefits, providing additional assistance within their living environment.
Survivor Benefit Plan
In the wake of a veteran's passing, survivors can find solace in the potential support offered through the Survivor Benefit Plan (SBP). This unique insurance policy, chosen by the veteran upon military retirement, offers a glimmer of hope in the form of monthly payments for eligible beneficiaries.
These beneficiaries may vary from the surviving spouse, former partner, children or disabled dependents, or even extended family members in special cases. With protection from inflation and annual adjustments to address the cost of living, the SBP ensures that the legacy of our cherished veterans stands the test of time.
Death Gratuity
In the tragic event of a veteran's passing, their loved ones – be it spouse, offspring, or even a designated sibling or parent – might find themselves eligible for a death gratuity. This vital support comes into play if the brave soul's demise occurs on active duty, during training, or as a consequence of their service within a 120-day window of freedom from the call of duty.
Civilian Health and Medical Program
In the wake of a loved one's passing, finding solace in financial and medical stability can be a glimmer of hope for surviving spouses and children of veterans. The Department of Veterans Affairs has their back with the Civilian Health and Medical Program (CHAMPVA), providing coverage for essential health care services and supplies for those eligible.
However, there's a catch – if a survivor is already receiving benefits from TRICARE, they cannot avail CHAMPVA.
To qualify, survivors must not be eligible for TRICARE, and the deceased veteran must have either: passed away due to a VA-rated service-connected disability, been rated permanently and totally disabled due to a service-linked disability at their time of death, or died in the line of duty without misconduct playing a part. In a majority of the third scenario, family members usually receive TRICARE instead of CHAMPVA.
Fry Scholarship
In the wake of the tragic events of September 11, 2001, the Fry Scholarship emerged as a beacon of hope for the brave veterans' families who lost their loved ones in active duty.
This invaluable initiative brings forth the opportunity for the veterans' surviving spouses and children to pursue their educational dreams, backed by the same Post-9/11 GI Bill benefits their beloved family members had fought for. With a generous 36 months of academic support at a 100% rate, the Fry Scholarship ensures that our nation's heroes are honored, and their legacies are carried on by their families.
While eligible surviving spouses can benefit from the Dependents Indemnity and Compensation (DIC) alongside the Fry Scholarship, it is important to note that children over 18 must choose between the two. Nonetheless, this heartbreaking decision symbolizes the sacrifices made by our veterans and their families for our nation's progress and safety.
Survivors' and Dependents' Educational Assistance Program
as In the wake of a veteran's passing, their cherished family can find solace in the opportunity for a brighter future through the Survivors' and Dependents' Education Assistance (DEA) program. With open arms, the program welcomes a veteran's surviving spouse and children—connected by blood, marriage, or choice—to carve their path in the world.
The DEA program acts as a guiding light, allowing them to venture into diverse educational arenas such as degree, certificate, apprenticeship, and on-the-job training programs.
However, the candle of hope burns only for those families who have faced the bittersweet reality of losing a loved one due to a service-connected disability, in the grip of permanent and total service-related incapacity, or while harboring the weight of such disability upon their shoulders.
Even in the darkness of uncertainty, the spouse of a missing-in-action service member finds eligibility for these educational benefits as a beacon of hope.
In the wake of a veteran's passing, their surviving spouse is granted window of entitlement of 10 years immediately preceding death, counting from the date of the tragedy. However, should the veteran succumb while on active duty, the timeframe generously doubles to 20 years. As for their offspring, eligibility typically falls between the ages of 18 and 26.
There are exceptions, though, as eager young graduates or those above the legal schooling age in their state could potentially access these benefits earlier, but only if the VA deems it advantageous for their personal development.
Montgomery GI Bill Death Benefit
In the unfortunate event of a service-connected death, the VA provides a unique Montgomery GI Bill (MGIB) death benefit to a chosen survivor. To qualify, the deceased must have been eligible for educational assistance under the MGIB or have been a participant who just missed eligibility due to requirements on high school diplomas or length of service.
This compassionate benefit offers an amount equal to the deceased's deducted military pay, after accounting for any previously disbursed education benefits.
VA Home Loan Guaranty
Are you a surviving spouse of a brave veteran or service member? The VA loan guaranty offers a beacon of hope to those who have lost their loved ones in service to our country. You may be eligible if you are an un-remarried spouse of a fallen hero, if you remarried after age 57, or if your partner has been listed as missing in action or imprisoned for over 90 days.
However, those with a missing or imprisoned partner can only apply for a single loan. Additionally, spouses of veterans with certain disabilities, even if unrelated to their passing, may also qualify.
Dreaming of a new home, enhancement of an existing one, or purchasing a manufactured home and lot? The VA loan guarantee can help you step into a brighter future.
Additionally, it offers refinancing opportunities for any existing mortgages or liens on your current residence, making homeownership a simpler and more attainable process. Don't let the sacrifices of your loved ones be forgotten – embrace the potential for a fresh start with a VA loan guaranty.
Burial Benefits From The National Cemetery Administration
Deserving veterans, along with their devoted spouses and offspring, can find their eternal resting place amidst the VA National Cemeteries, meticulously preserved by the VA. Within these hallowed grounds, a plethora of burial privileges await, ranging from the ceremonial opening and closing of the grave to the unwavering commitment to perpetual care.
As a token of respect, a government headstone or marker stands tall, while the burial flag waves with dignity. And as the final touch, a Presidential Memorial Certificate (PMC) graces the family, forever solidifying their legacy, at no price to those left behind.
Discover lasting peace and honor for those who stood by our heroes. Spouses and dependents of noble veterans can rest eternally alongside their loved ones in a national cemetery.
Surrounded by perpetual care, their memory will be forever engraved on the veteran's headstone – a timeless testament of their bond, provided at no cost to the family. Eligible spouses and dependents may even find their final resting place within a VA national cemetery.
For those journeying to private cemeteries, the government preserves their memory by offering headstones, markers, burial flags, and Presidential Memorial Certificates.
Furthermore, the VA may contribute to burial and funeral costs. Several states also provide their own veteran cemeteries, with varied residency prerequisites. Unite with valiant legacies in a place of honor and serenity.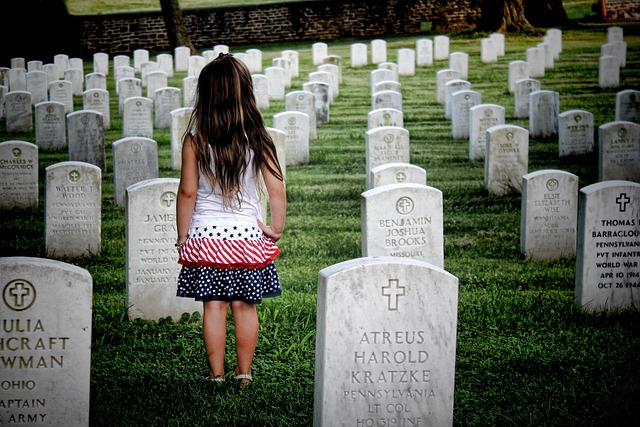 How Can You Apply For VA Death Benefits?
Applying for these benefits is not always easy or straightforward; many times it requires extensive paperwork and documentation in order to prove eligibility or entitlement. The best way to start is by speaking with your local Veterans Service Officer (VSO).
They will be able to walk you through the application process step by step so that you can make sure all your bases are covered before submitting your claim. Additionally, there are several online resources available that can provide more information on each benefit program and how they might apply specifically in your case.

Military Veteran 4 Life
At Military Veteran 4 Life, we understand that it's hard for service members to adjust to life once your active military service has ended. We also understand the struggle surviving spouses and dependent children face when their veteran died. With that being said, Military Veteran 4 Life is here to help you get through the hard times.
Military Veteran 4 Life is a community of service members and loved ones coming together to get through the tough times. We can help you get the support you need. Whether it be from other service members or information on benefits, Military Veteran 4 Life is here to help. Sign up today!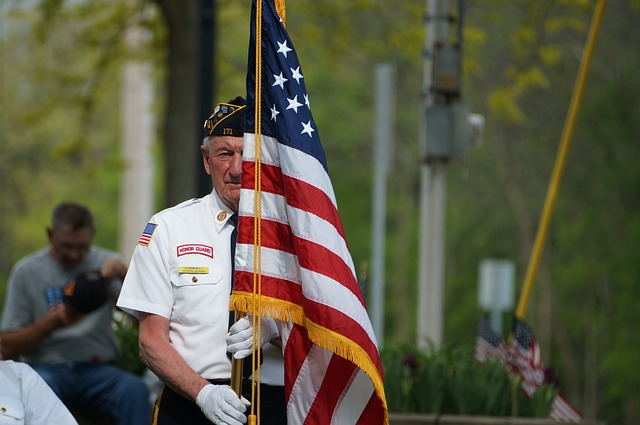 Conclusion
VA death benefits can provide much needed financial security and emotional support during difficult times—but only if they are applied correctly. If you're a veteran or family member looking into what options may be available after the loss of a loved one due to military service, don't hesitate to reach out for help from your local VSO or other online resources.
With some time spent researching these options now, you could save yourself—and your family—a lot of hassle down the line when applying for these important benefits!